The essentials to know before you go to Cartagena.
Best Time to Visit
It is best to travel to Cartagena, Colombia, between December through April, as this is the dry season. This tropical destination stays hot all year round and in the mid- 80-degree temperatures. These are also the summer months for this city and the most popular time to visit. Months outside this window are less crowded, but you run the chance of rain and heavy humidity in this already tropical climate.
Please note, as an Amazon Associate, I earn from qualifying purchases, and some links below are affiliate links where I will earn a commission if you purchase through these links. I have used all the products listed below and recommend them because they are quality products and companies I trust.
How to get there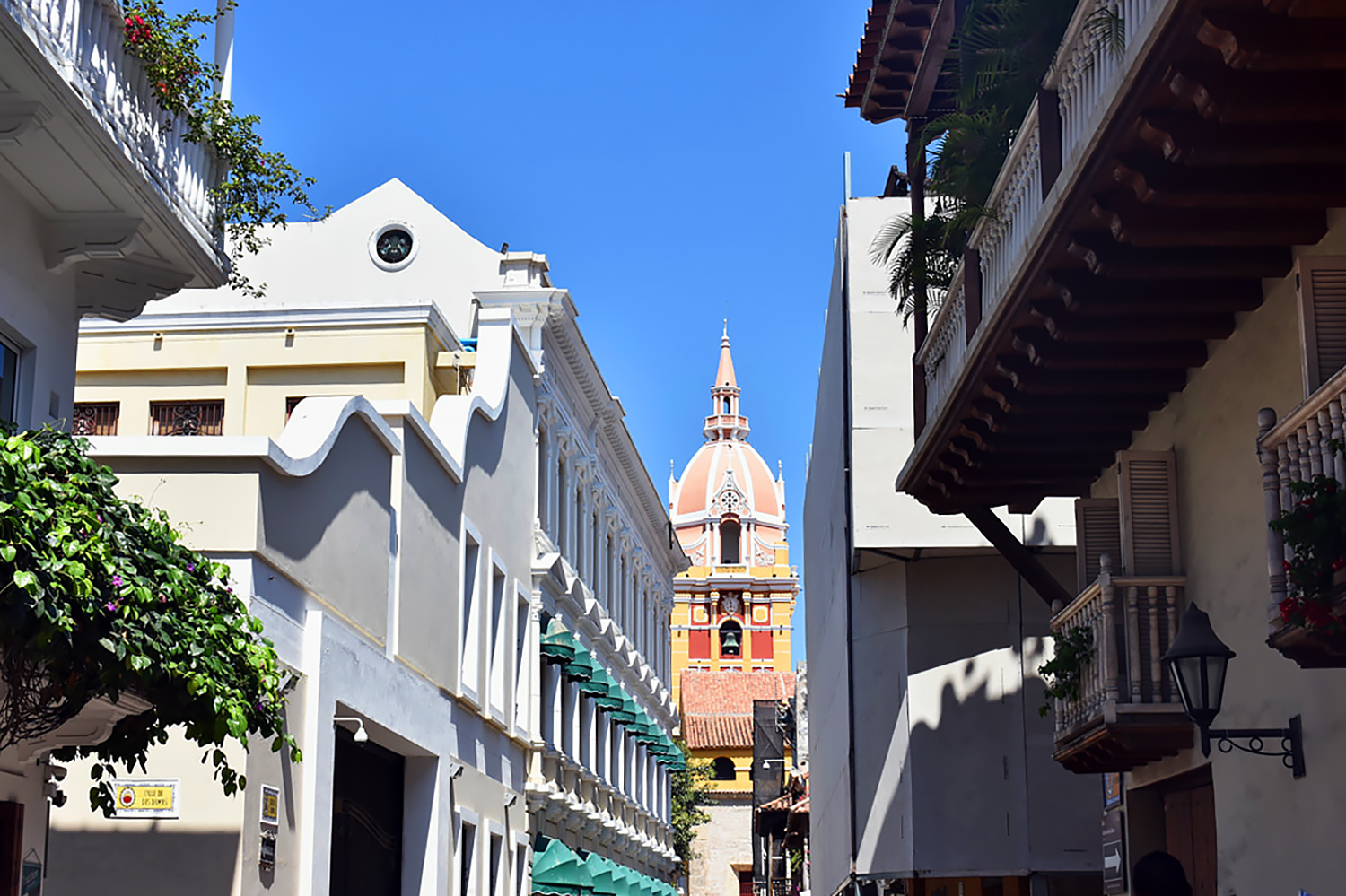 The main airport to fly into Cartagena is the Rafael Núñez International Airport (airport code CTG). It is slightly easier to get there from the East coast than the West, as there are direct flights from Montréal, Toronto, JFK, Fort Lauderdale, and Miami. From the West Coast, you most likely will have to connect through Panama City, Miami, or Bogota (the country's capital).
Regarding getting from the airport to your hotel, I always rely on my booked hotel to assist with transport. Having your hotel arrange transport is the easiest, best, and safest way to ensure that you will arrive at your hotel problem-free. Your hotel can assist with transportation back to the airport as well.
Safety
Despite Colombia's notorious drug trafficking reputation, Cartagena is relatively safe. The city thrives off of its tourist culture, and Cartagena generally was not compromised during the height of this infamous time. With that being said, I still recommend abiding by common sense etiquette and behavior. My general rules are:
Don't go out alone at night.
Stick to populated areas after dark.
Stick to areas with women and children. If you are ever in doubt, do not allow yourself to be coerced by strangers.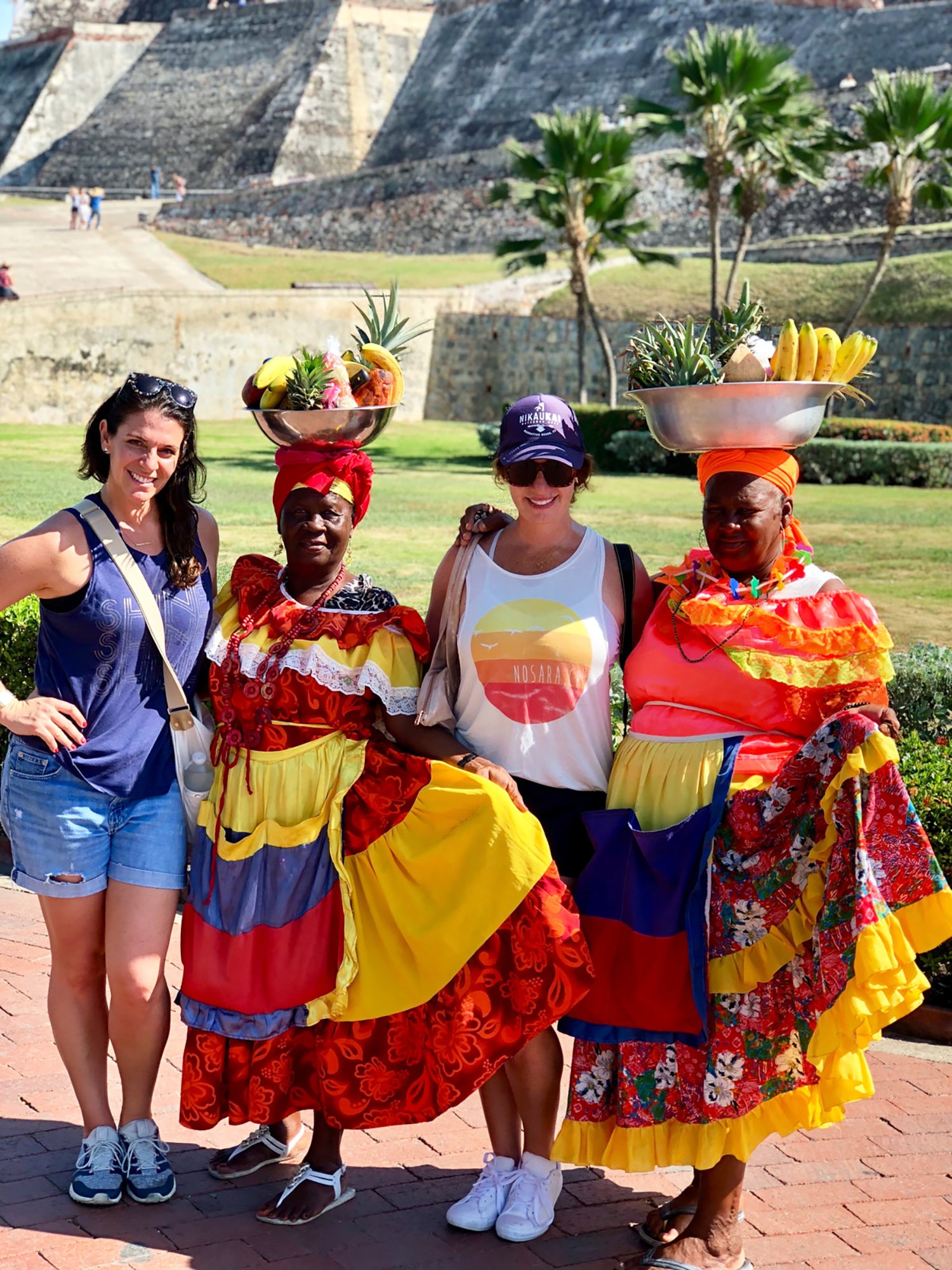 Money
The currency of Colombia is the Colombian Peso (COP). There are no cents; the coins come in $20, $50, $100, $200, and $500. The bills are $1.000, $2.000, $5.000, $10.000, $20.000, and $50.000. Always check the exchange rate before traveling and download an exchange rate converter on your phone.
I like XE Currency. A bank will give you the best exchange rate. When traveling, I either arrange to get the desired currency with my US bank. Or, I have my driver stop at a local bank when traveling from the airport to my hotel.
Most places in Cartagena accept credit cards, but I always recommend having some cash on you for tips, street vendors, food stalls, etc.
Transportation
Cartagena is a very walkable city, and I encourage you to explore all the stunning Spanish colonial architecture and beauty. However, yellow taxis are the easiest and best way to get around the city if you require transport. When getting to your hotel, ask the concierge what the going rate is for a short taxi ride. This information will allow you to negotiate better on your own.
Cost of Traveling
Traveling to Cartagena is very affordable from the US. You can choose to travel modestly or quit lavishly. Either way, both prices will be less than what you would pay for comparable hotels and restaurants in the United States.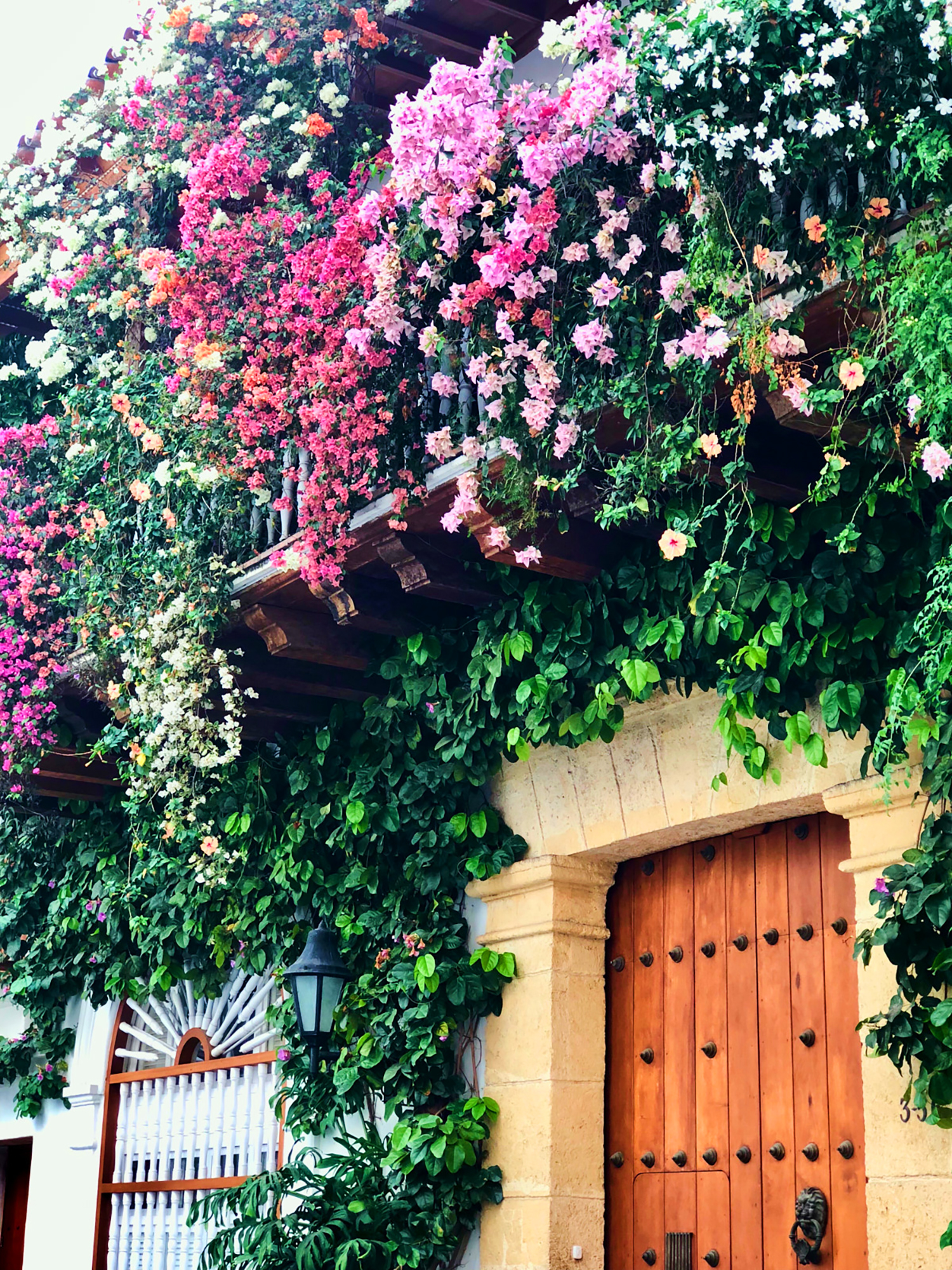 What to wear and pack
Cartagena is a tropical city, so the weather is always quite hot. Generally, the temperature stays in the 80's most of the year. Check the weather before you depart, but below are some of my travel essentials: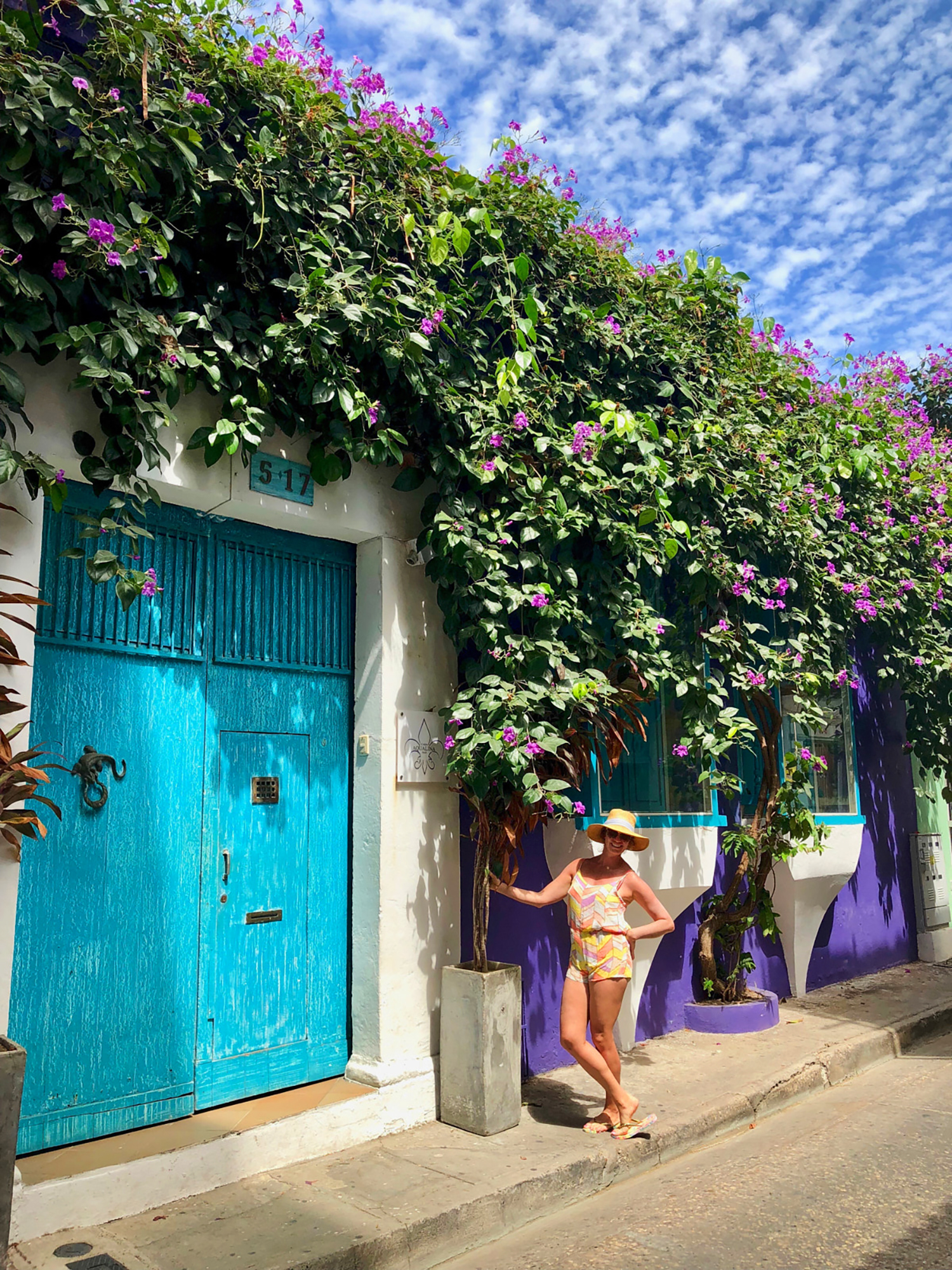 Daytime
Sundresses
Shorts, t's, tanks, rompers
Pool/ beach attire: bathing suit, kaftan/coverup, flip flips, pool tote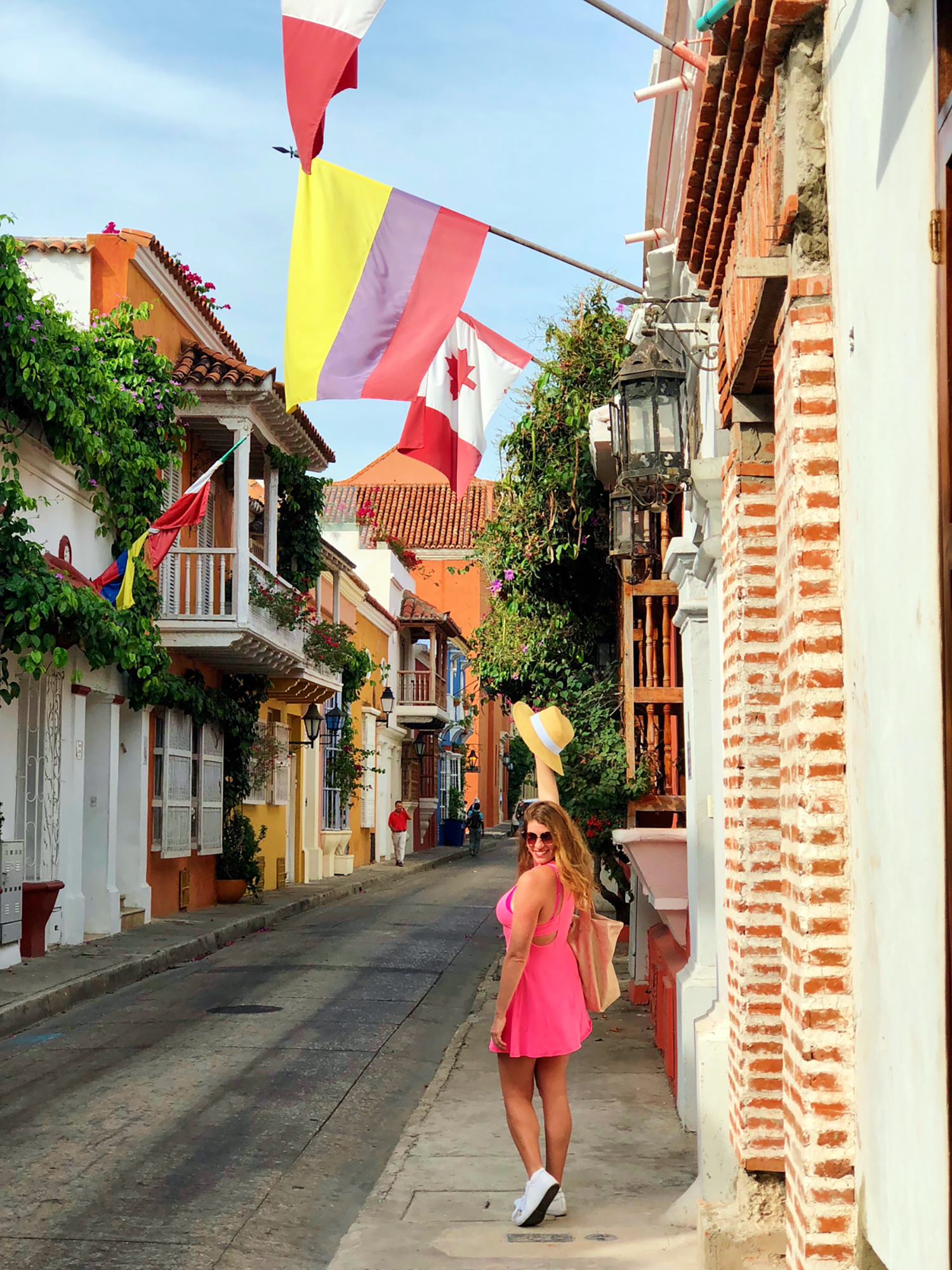 Nighttime
Dresses
Shorts and tank outfits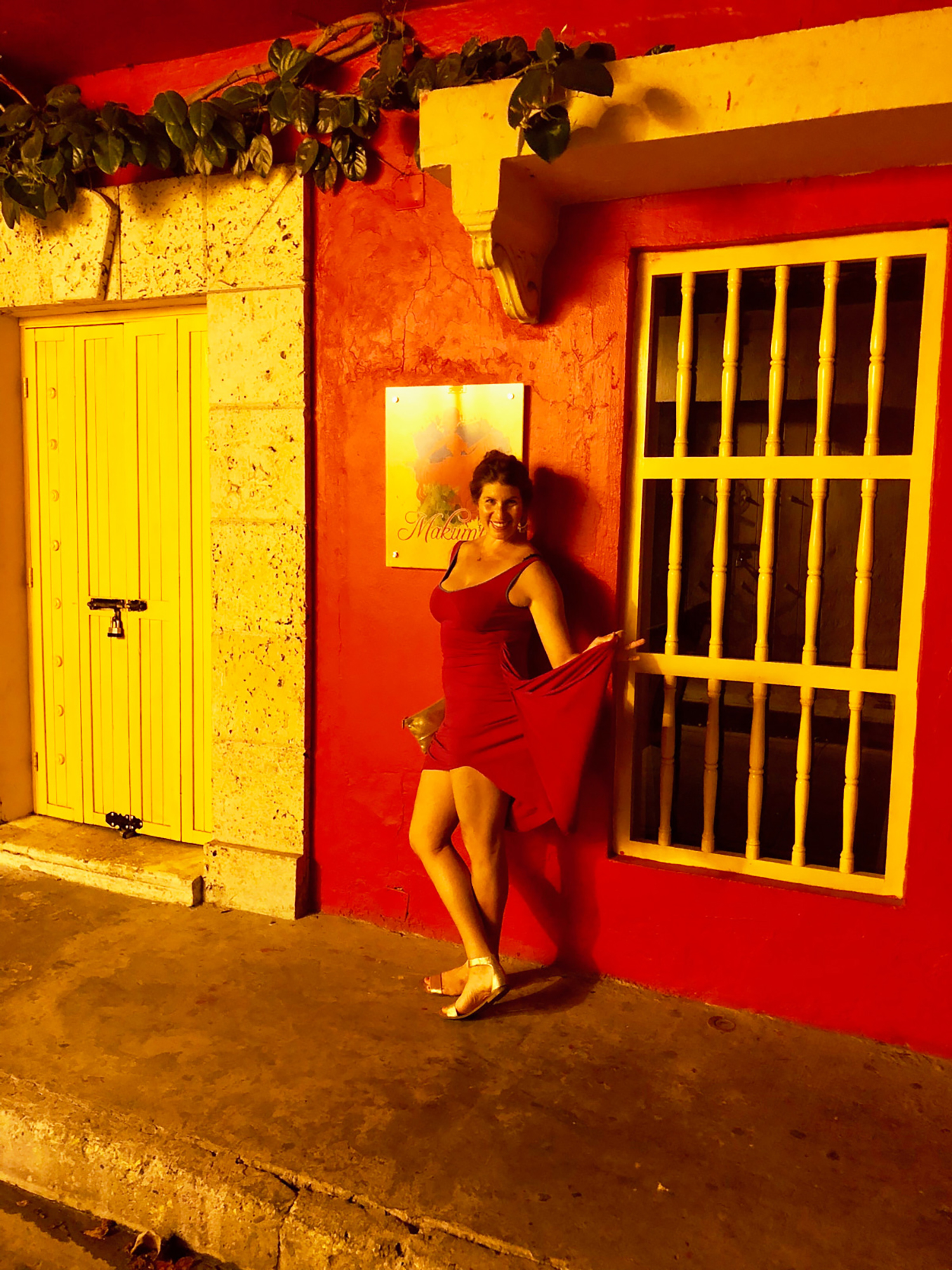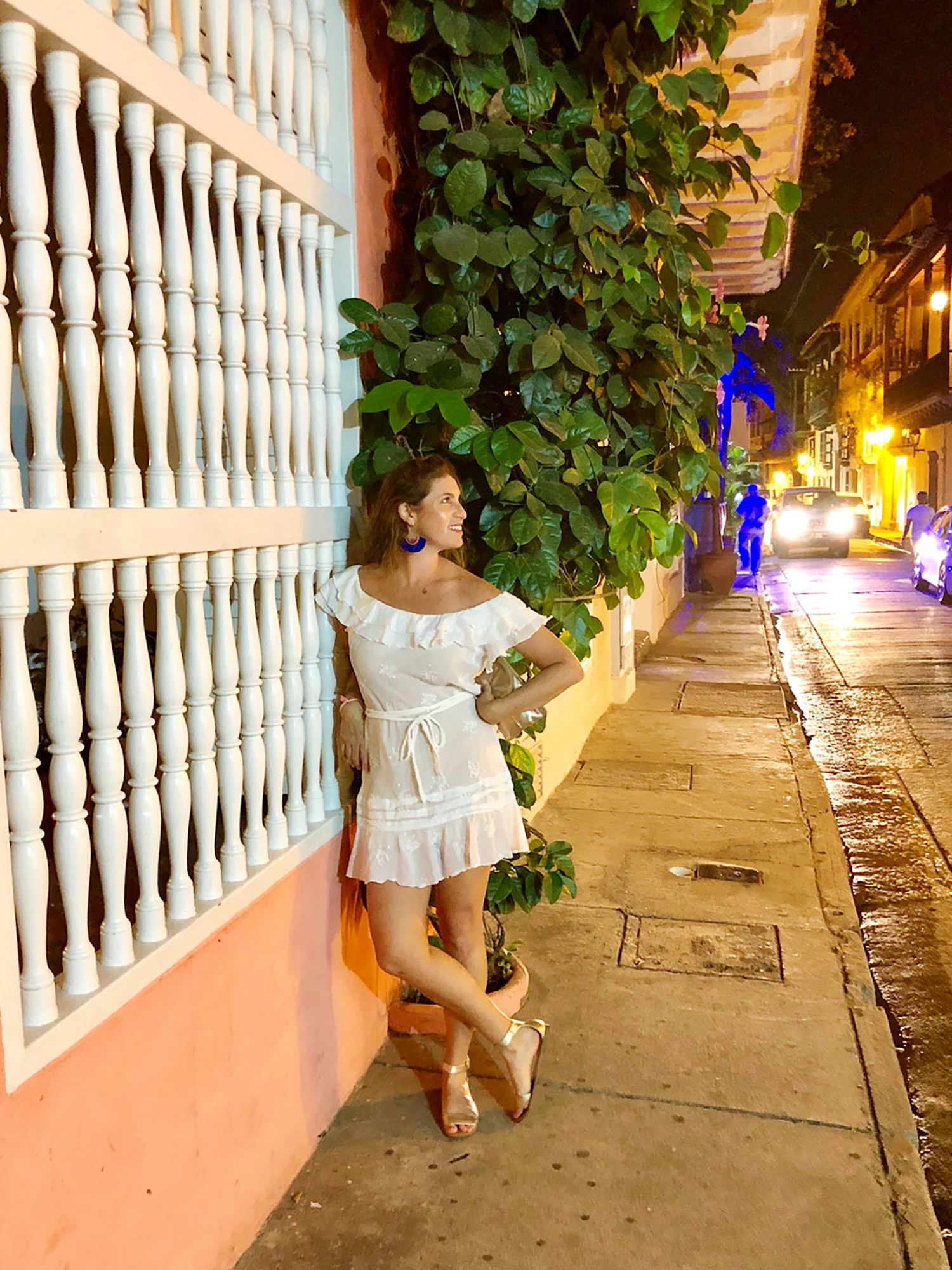 Where to Stay
Whenever I travel, I scout out charming boutique hotels with all amenities. For my last trip there, I split my time between Casa San Agustin and Anandá Hotel Boutique by Cosmos. Both hotels are gorgeous and luxurious, and it's nice to get a different feel when exploring a city.
The one MUST while booking for me in this destination is for the hotel to have a pool! Cartagena gets extremely hot while walking and exploring during the day, and having somewhere to chill out and cool down for a respite is a definite must.
Below are all outstanding choices, all with pools and spas for the ultimate gift of relaxation.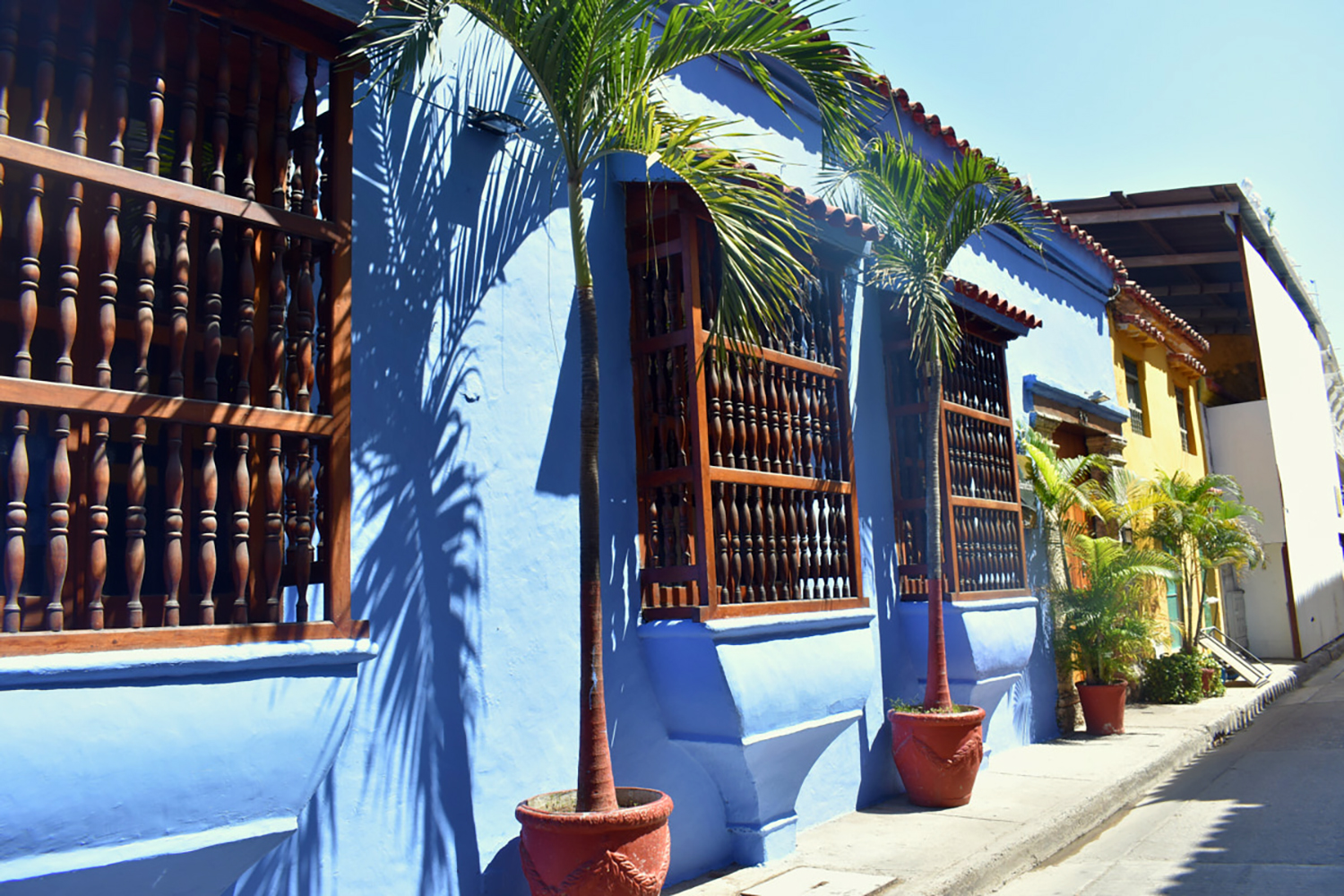 Where to Eat and Drink in Cartagena, Colombia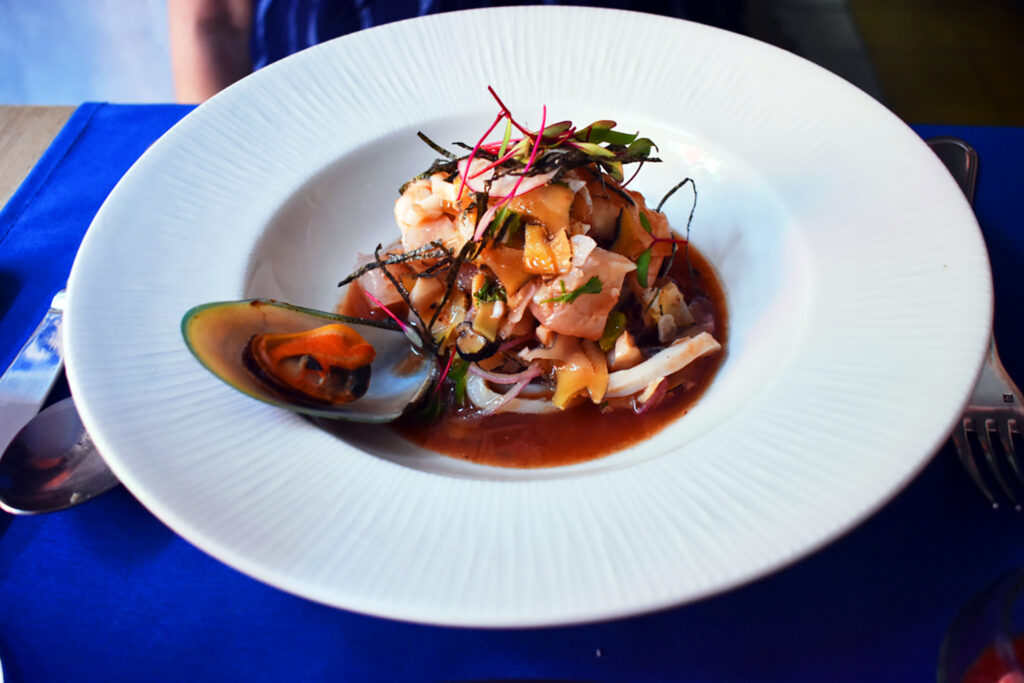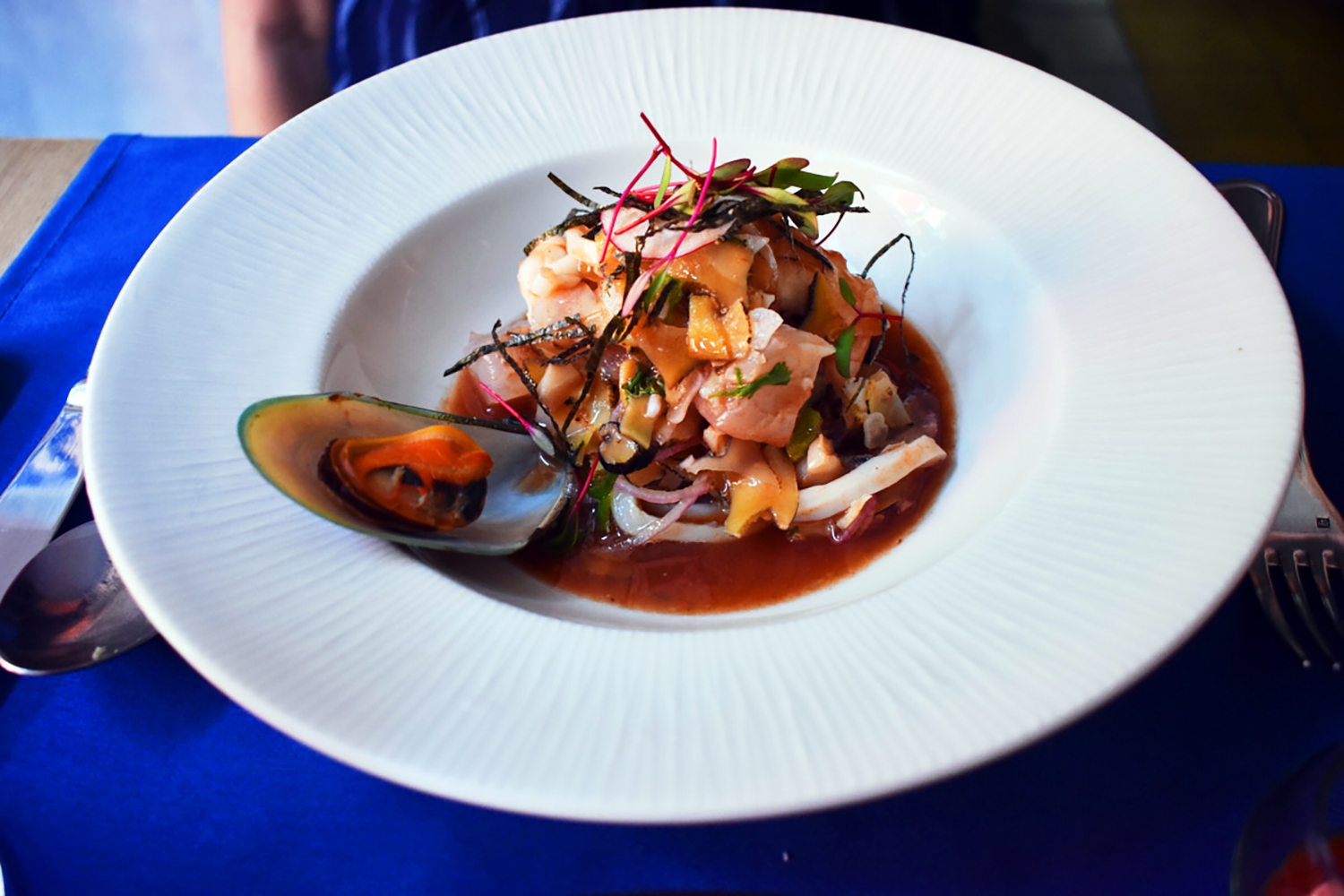 Below are some of my favorite spots in the city! The food is fresh, flavorful, and exquisite. You must try all the local ceviches and seafood to taste your way through this colorful and enchanting city! I recommend booking some of the restaurants below in advance, as they fill up quickly in the busy season.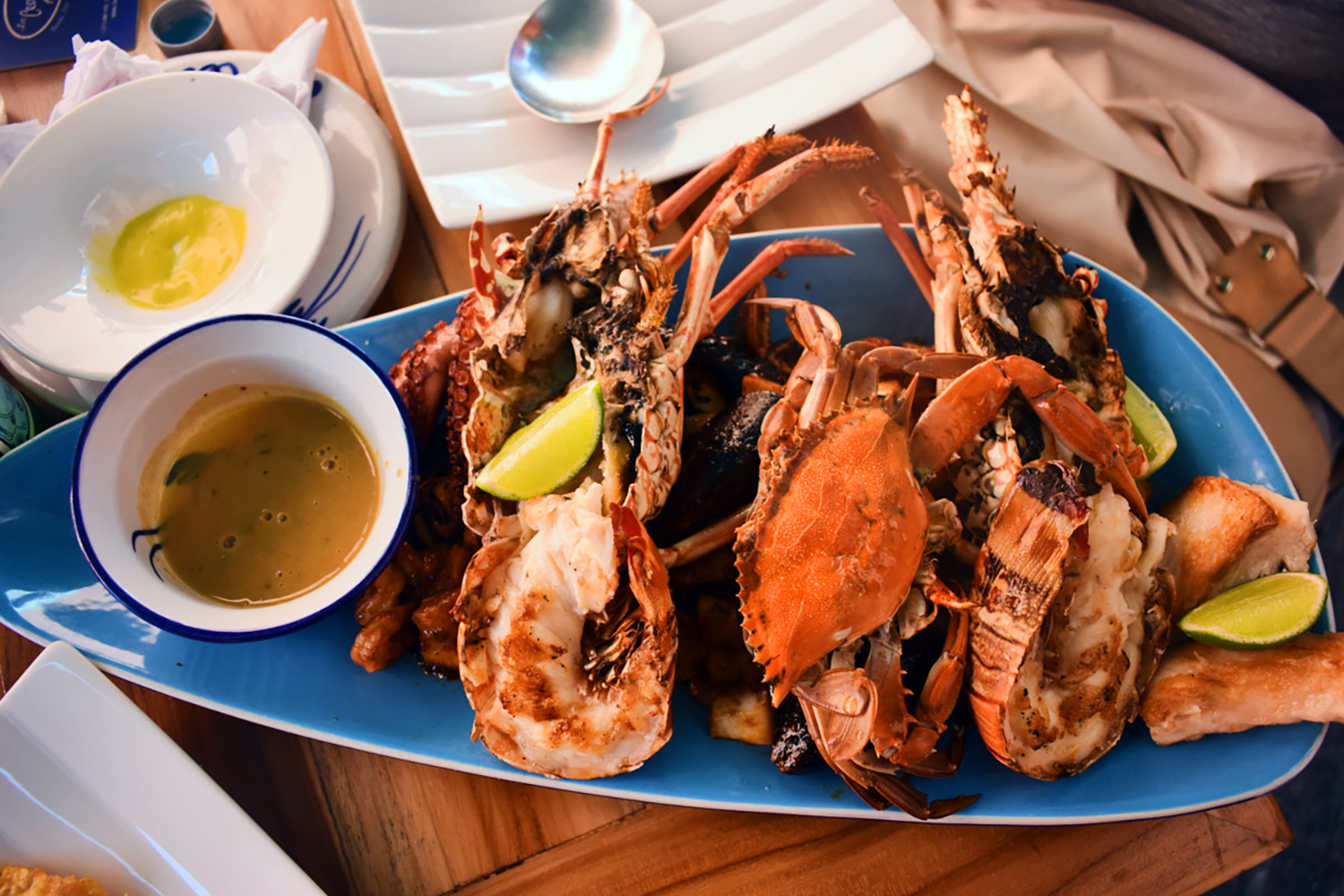 Dinners: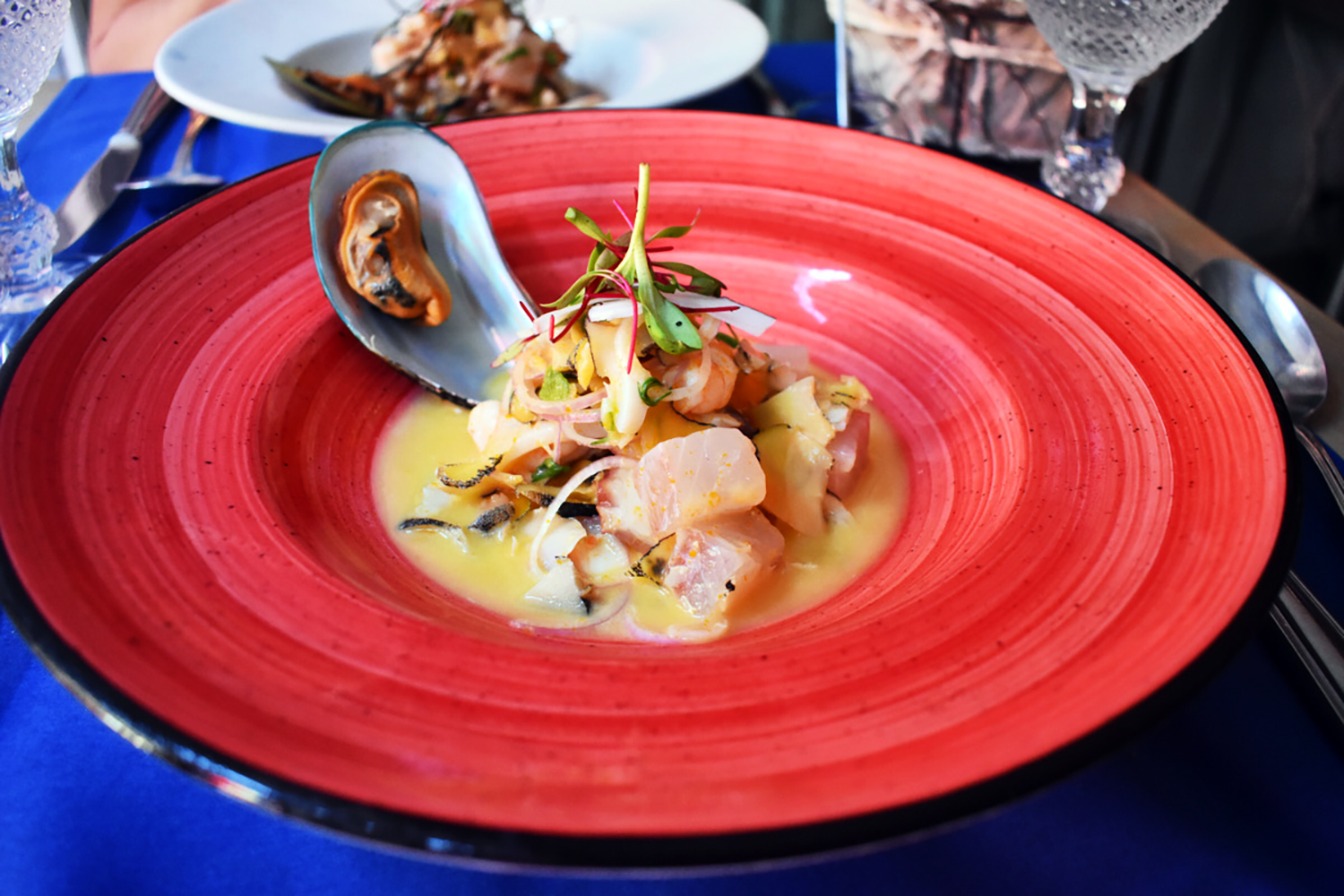 Lunch: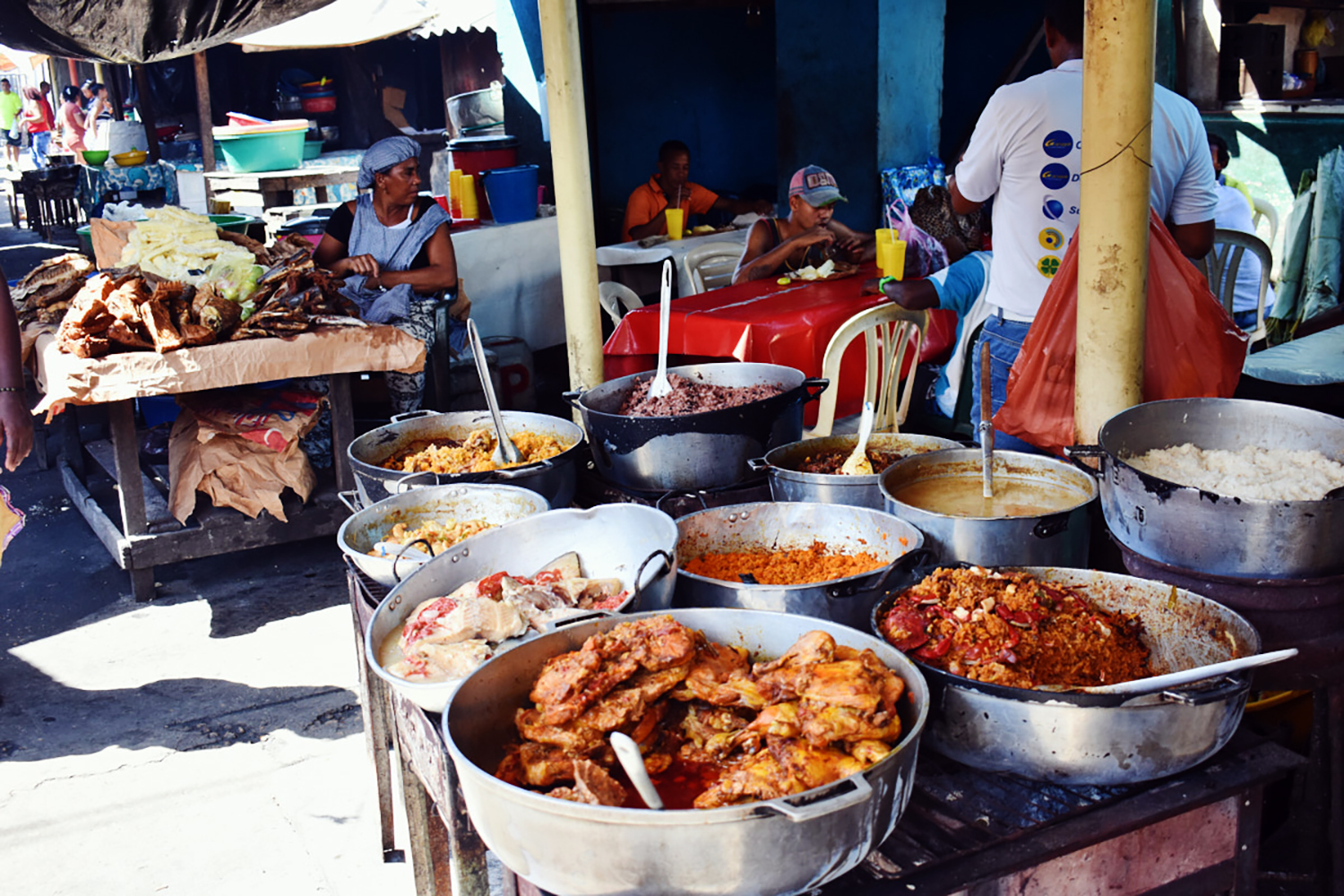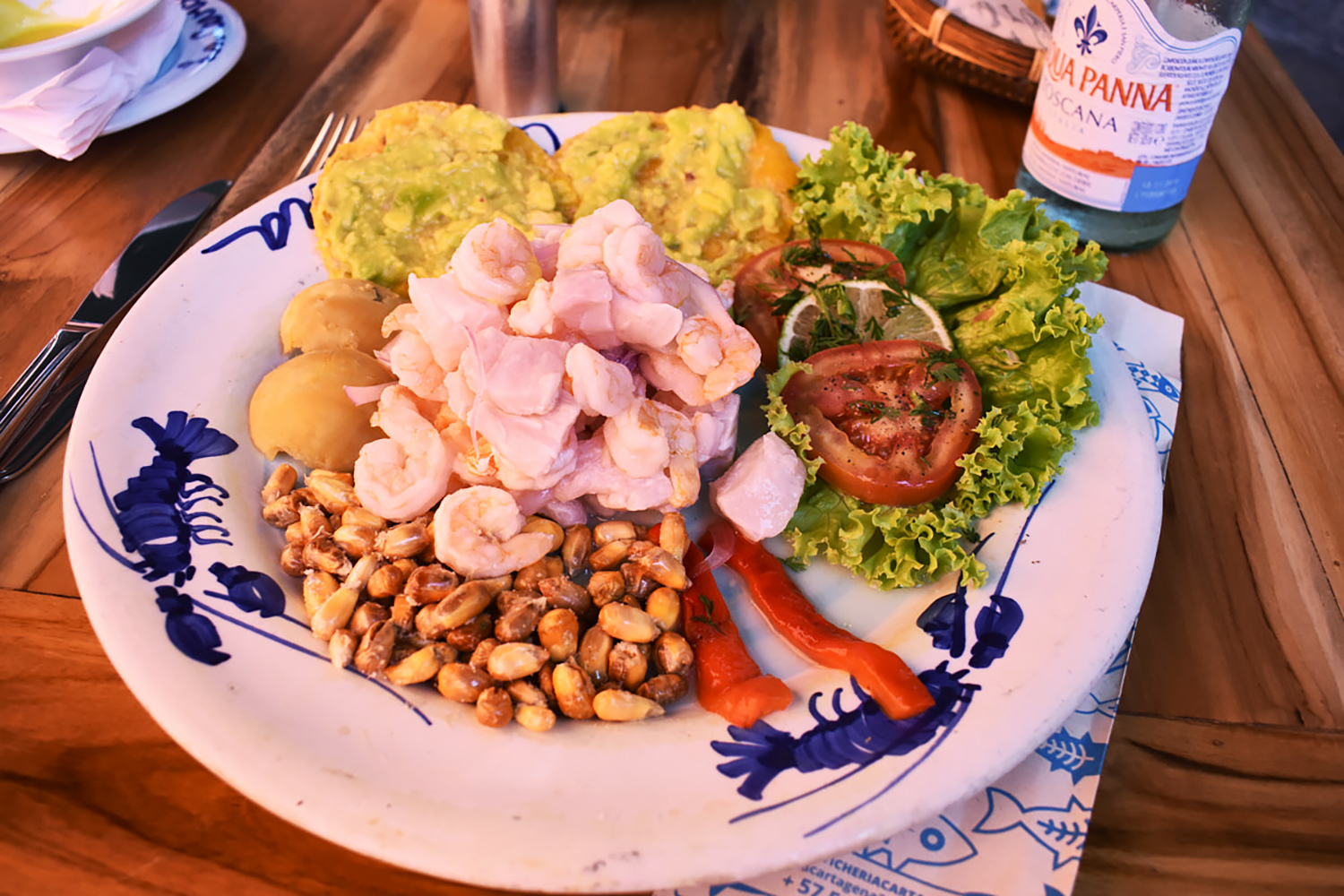 Coffee and Dessert
Cocktails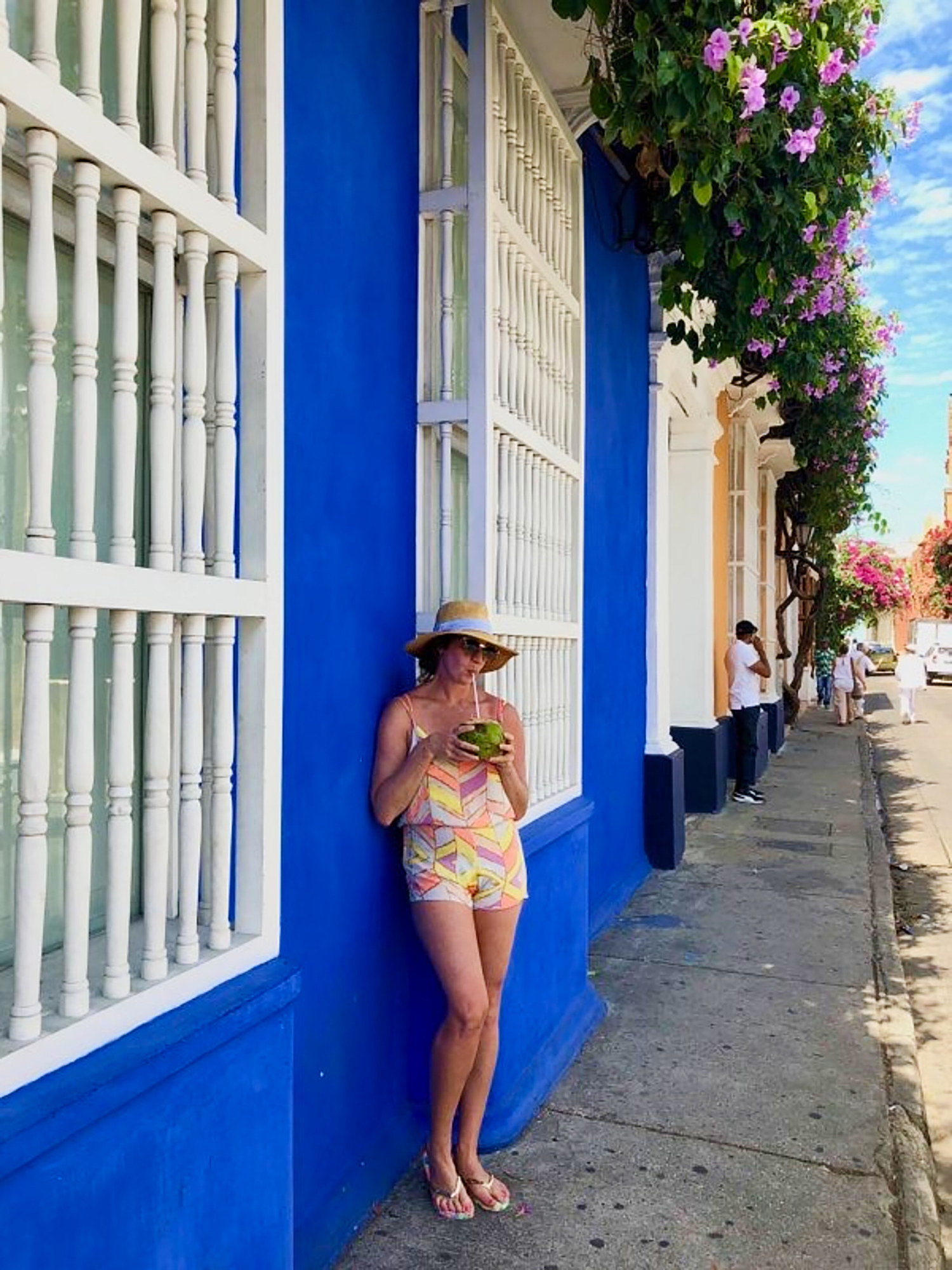 El Barón: Located in the plaza of San Pedro Claver, this sexy mixologist-driven bar is not to be missed!
Alquimico Bar: This is rated one of the 50 best bars in the world! It's a three-floor bar serving craft cocktails with an incredible rooftop. Each floor has a different aesthetic.
Where to Shop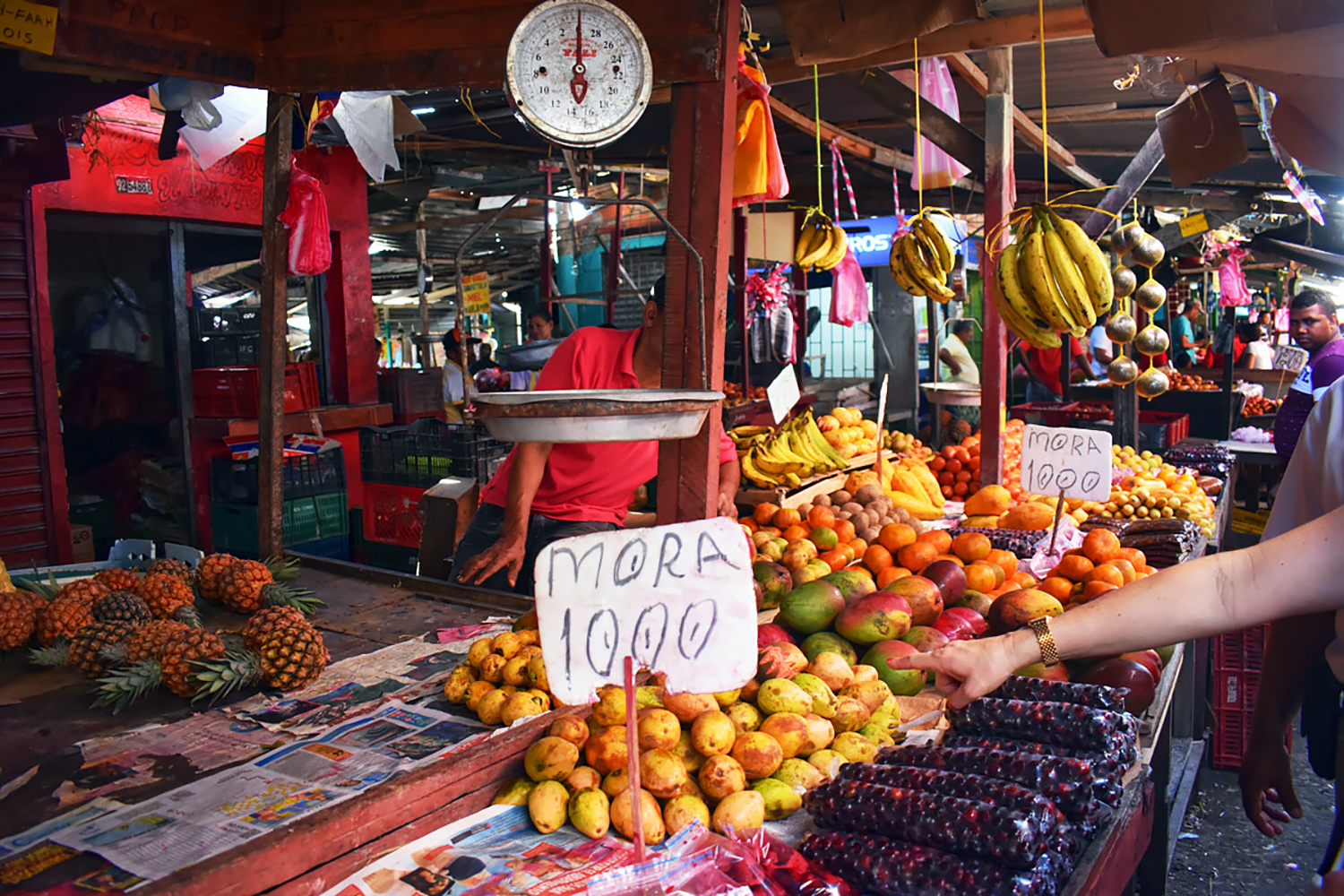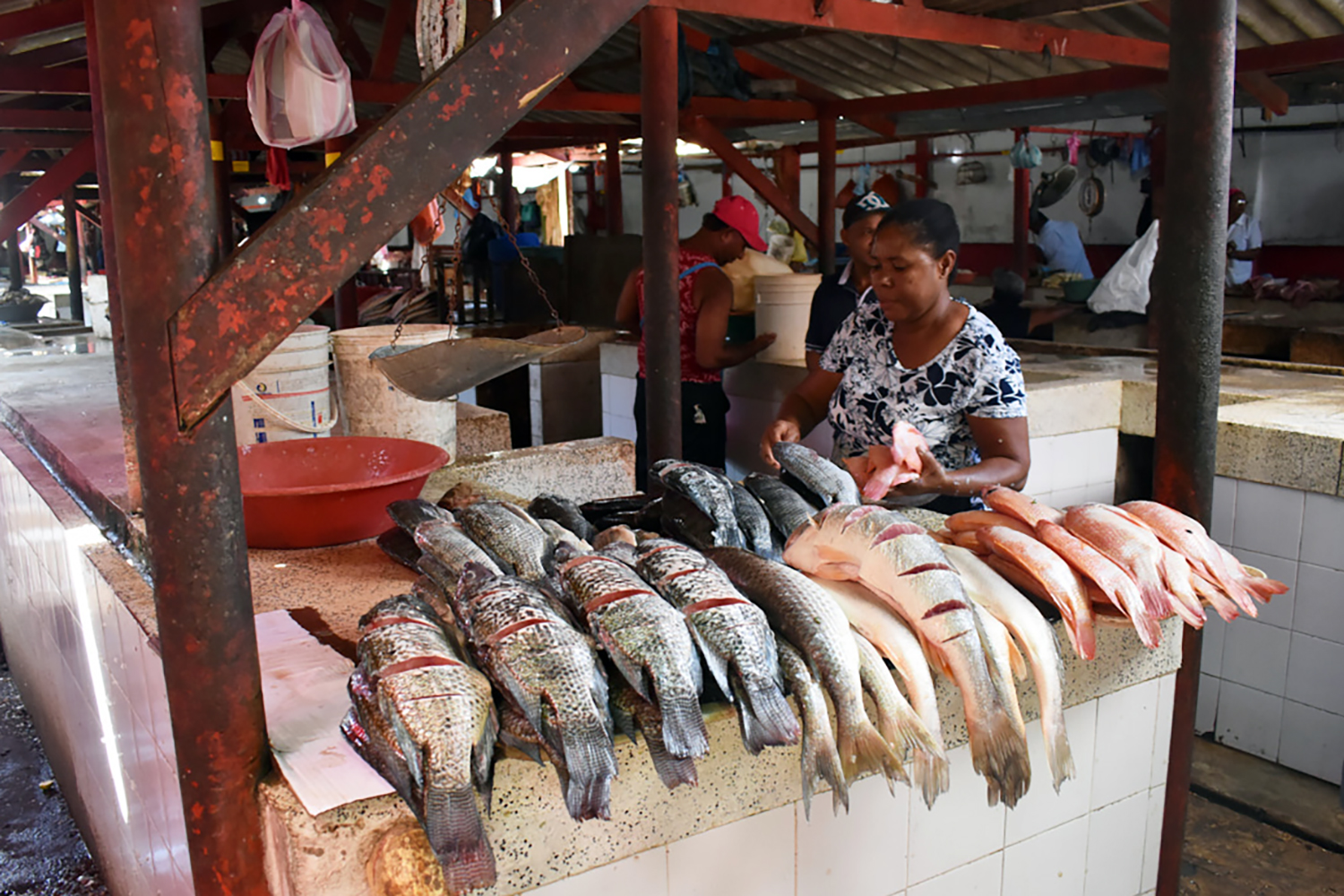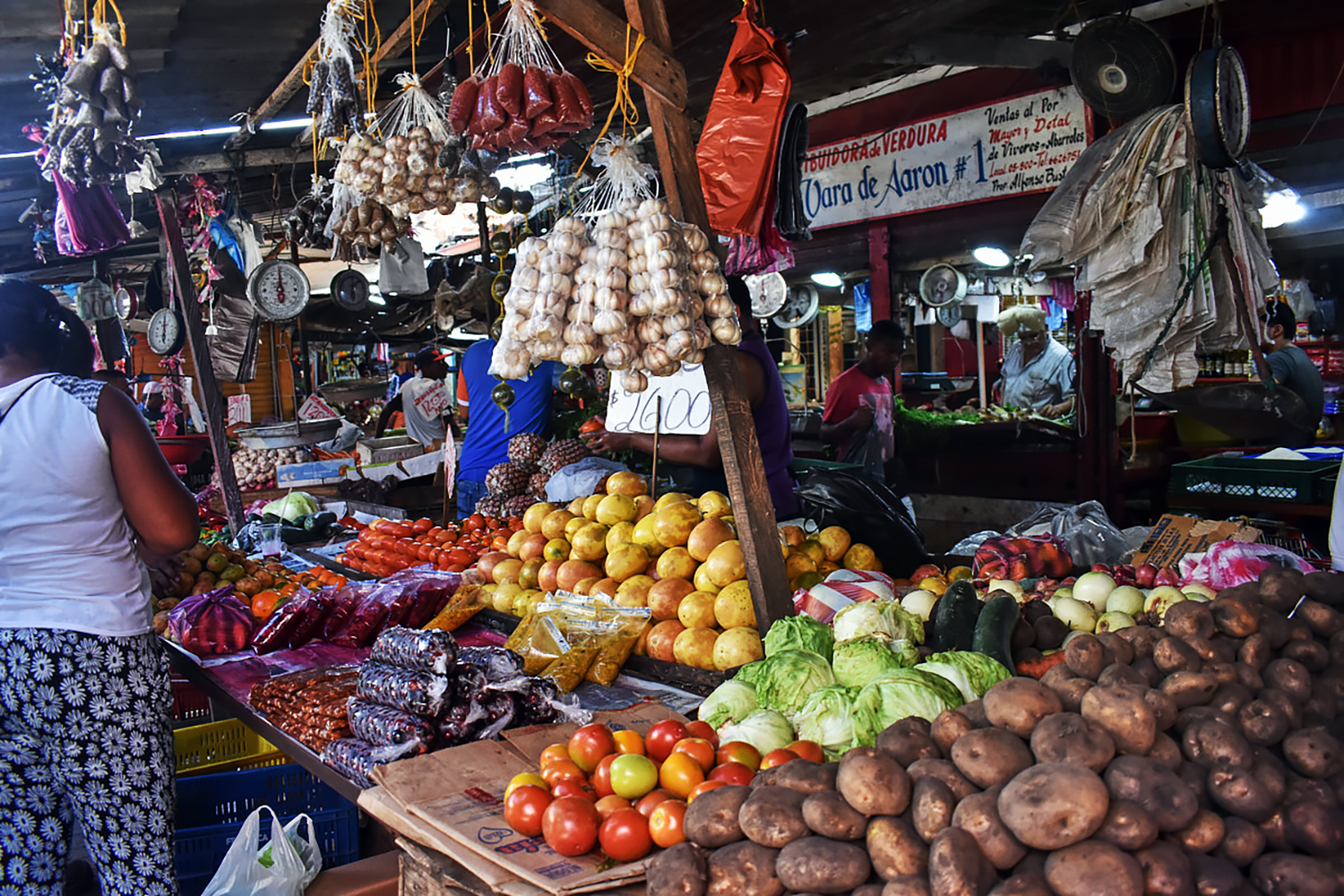 Things to Do
Explore the Old City and walk the wall
The Centro Centro Amurallado is the Old Town. You can revel in the beautiful Spanish Colonial architecture.
This artsy neighborhood is located right outside the city walls. It's an excellent spot to explore art, bars, and cafes.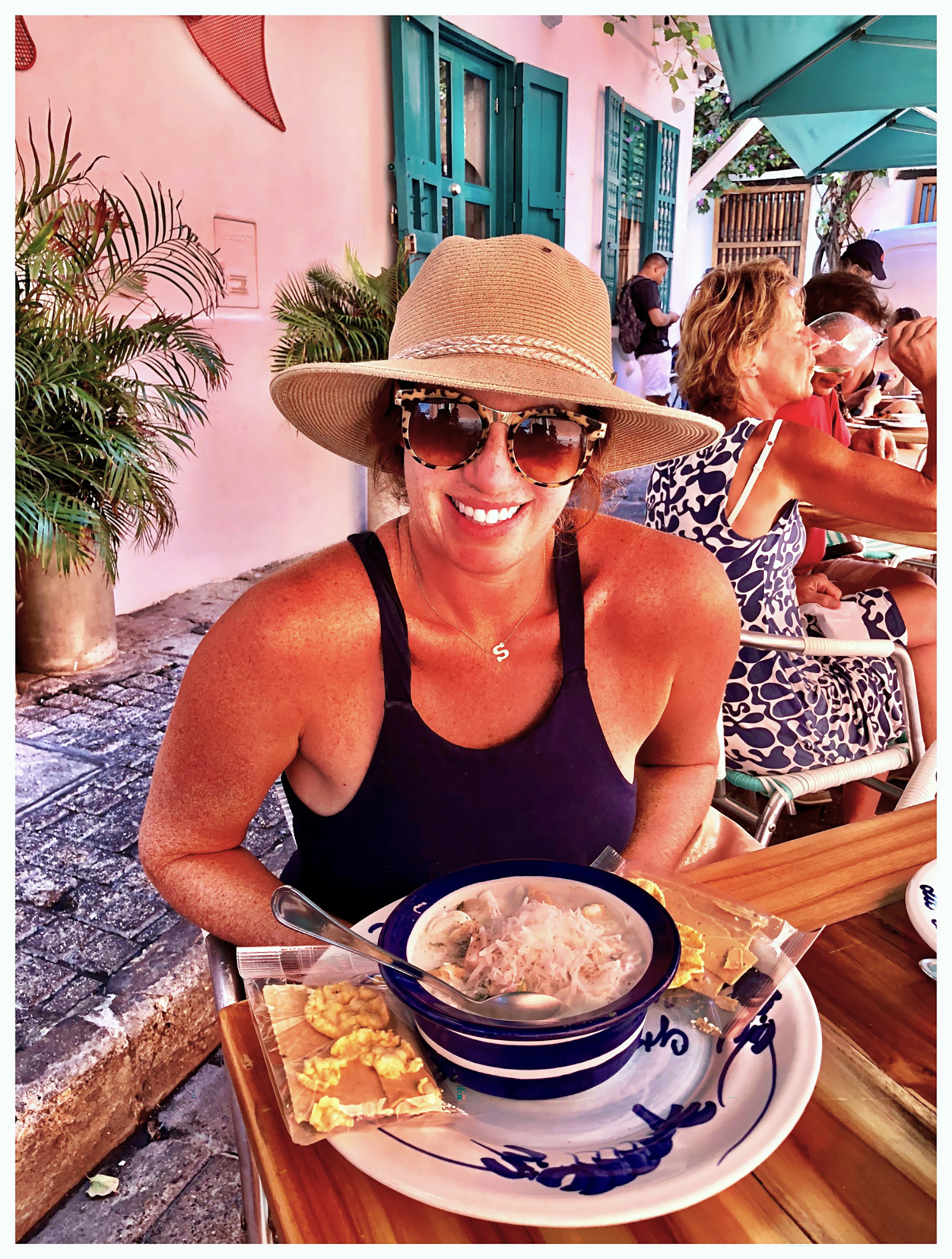 Visit the grand castle of Castillo de San Felipe de Barajas
Walking through this castle is a definite must while visiting Cartagena. It's an iconic landmark, and you can walk up the walls and explore the underground passages while admiring the architecture's exquisite beauty.
Visit the Gold Museum: Museo de Oro
This small museum has a compressive display of the area's treasured gold, artifacts, and pottery.
Stroll through the Mercado de Bazurto
This VERY RURAL market displays the city's most authentic foods and crafts. If you want to immerse yourself in the most local culture of the town, this is it.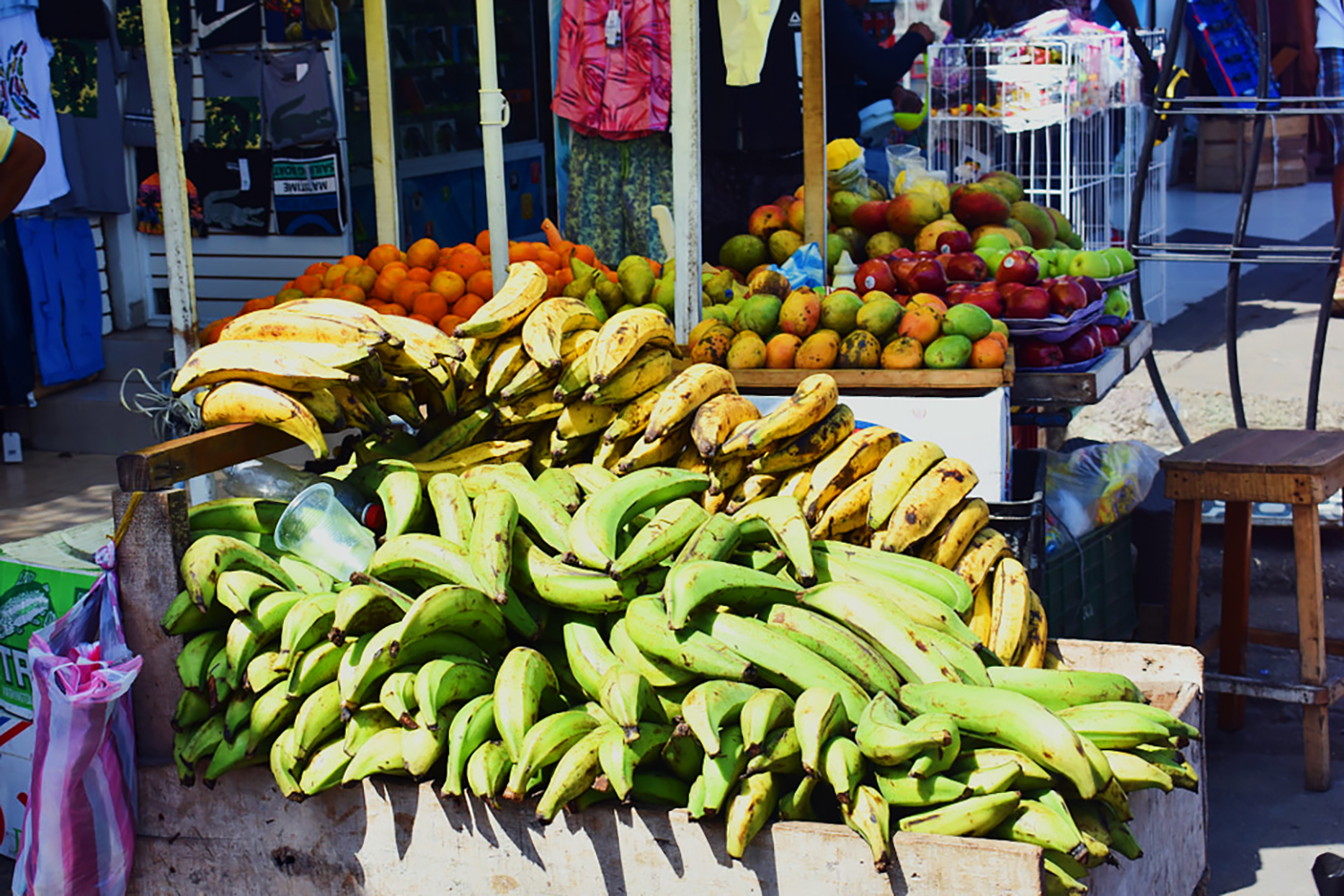 Charter a boat and explore the Rosario Islands
It's best to speak with your hotel to arrange the best company for your party's size and needs.
Check out Playa Blanca Beach and nearby Tayrona National Park.
Playa Banca, located on Baru Island, is considered one of the best beaches in Cartagena, with brilliant blue water and white sand. It's about a 2-hour drive from the city center but only a 45-minute boat ride from the port. Consider arranging a day visit with your hotel and hiring a local guide to show you the best spots. The Tayrona National Park, where tourists flock to visit what is known as the "Lost City," is nearby.
Get MUDDY and visit the Totumo Mud Volcano.
I did this with my sister, and we had an absolute blast! I recommend hiring a guide or car service to take you there.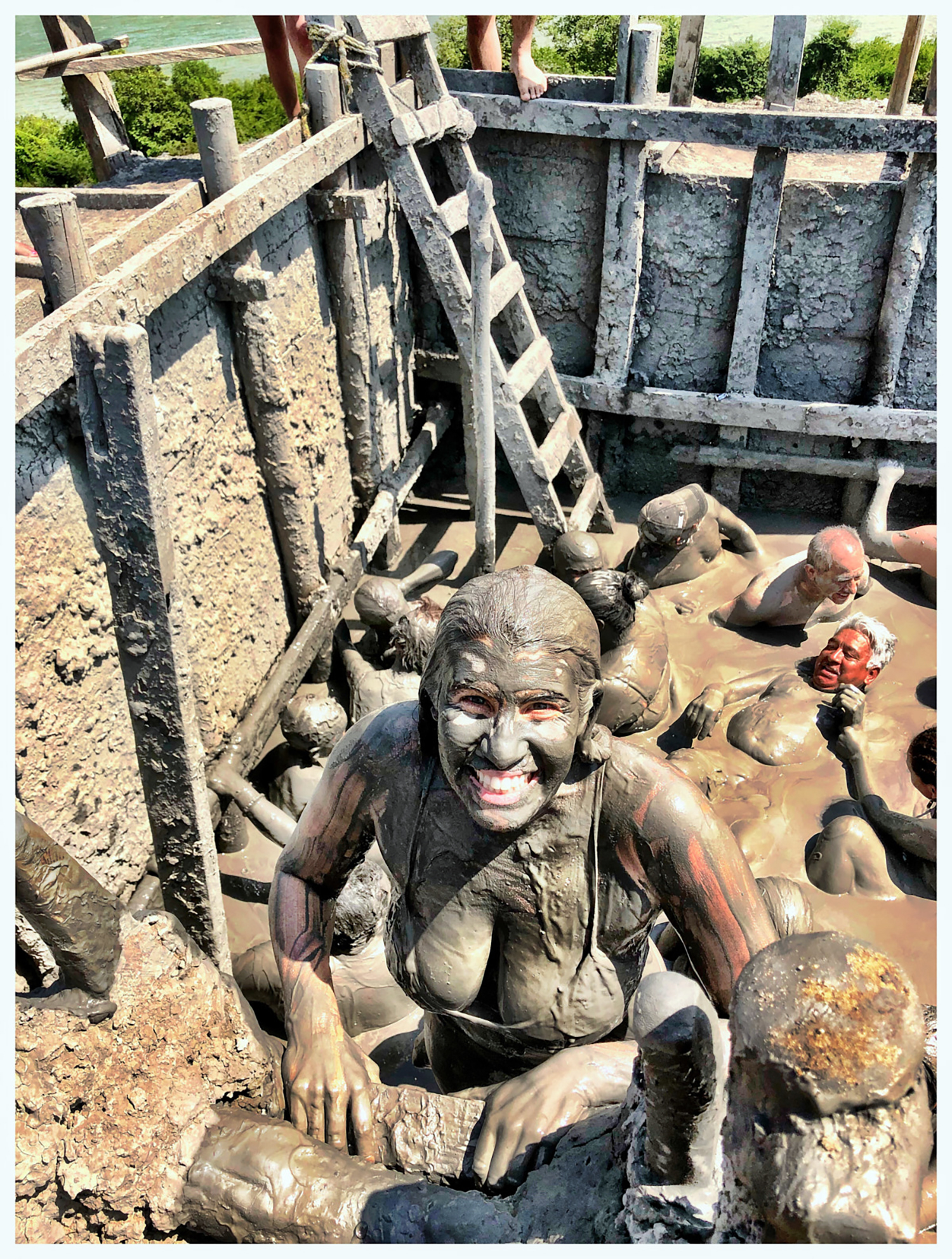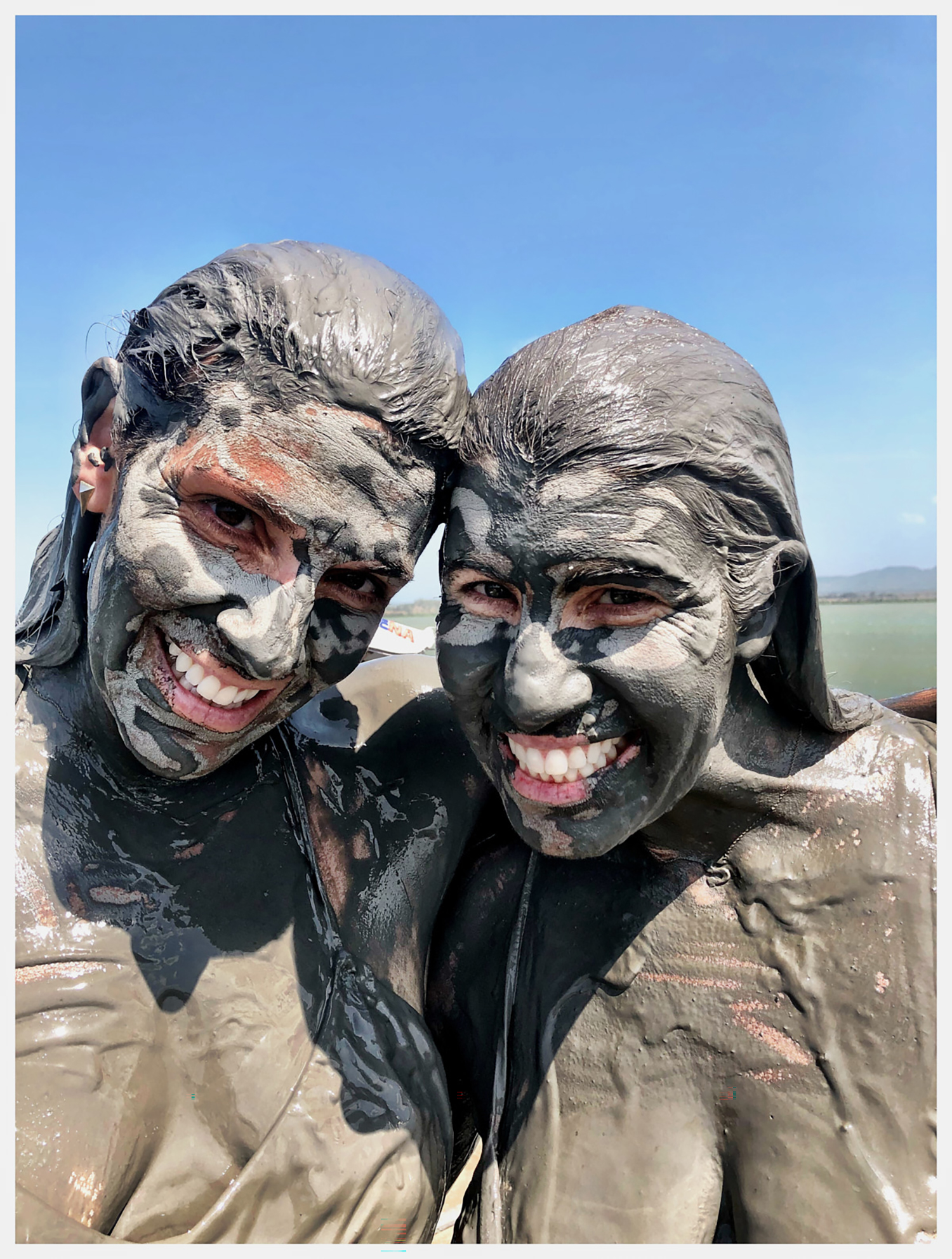 My conclusion on Cartagena, Colombia
Cartegna, Colombia, is a colorful city of dreams, rich in culture, architecture, and passion! You cannot go wrong when visiting this Caribbean gem, and you will most likely have the time of your life:) You'll feel like you just stepped into the Spanish movie of your dreams and won't want the film to end. Between the incredible food, the history, and the blooming flora and fauna dripping over the vibrant buildings, Cartagena is a beautiful cultural experience with so much to offer. It should definitely be at the top of your travel wish list!