How to smartly stock your food pantry for the first time with the essentials to create quick, simple meals.
Your pantry should be your resource to unlock a myriad of meal possibilities. It's all about combining the right flavor profiles, the perfect balance of protein and carbohydrates, and coloring your plate with vegetables to lead to that perfect bite! By taking the extra steps to stock a pantry for the first time, you can grab a few items and throw together a tasty meal in no time!
Here's how to stock a pantry for the first time, like a PRO!
Know the basic categories/ staples of your food Pantry.
There are basic categories for our food pantry items.
They are:
Oil, Vinegar, Spices
Pasta + Grains
Dried Beans +Legumes
Canned + Jarred Items
Sauces + Condiments
Baking Supplies
Some chefs advise you to purchase several items in each category to have a well-stocked pantry and be able to tackle any recipe at hand. This suggestion is not entirely wrong. I advise this as well, just with more strategy and direction.
Please note, as an Amazon Associate, I earn from qualifying purchases, and some links below are affiliate links where I will earn a commission if you purchase through these links. I have used all the products listed below and recommend them because they are quality products and companies I trust.
When stocking your pantry for the first time: Here is my strategy for creating the ultimate kitchen pantry that works for you.
I like to help people and teach them how to create meals from the categories above. I do this by outlining specific common staples in various ethnic pantries. By defining geographic regions, your pantry will be well-stocked and more strategic. It will give you a more precise direction of how to use your items for quicker and more seamless meals.
These are three ethnic food pantries that will suit most cravings.
I realize it's hard to generalize our food pantries to specific ethnicities. With this being said, I like to offer more direction by honing in on three different regions. I have created a well-rounded global pantry by outlining Asian, Italian/Mediterranean, and Mexican food pantries. These pantries cover three different areas/regions of the world that will make your eating possibilities endless and diverse!
Can meals be made with just food pantry items alone?
Most dishes CAN be made on pantry items alone. However, adding five or fewer produce items will create healthier, more substantial, and more well-rounded meals that hit all areas of your palate.
Here are my top 5 produce items that complement all food pantries.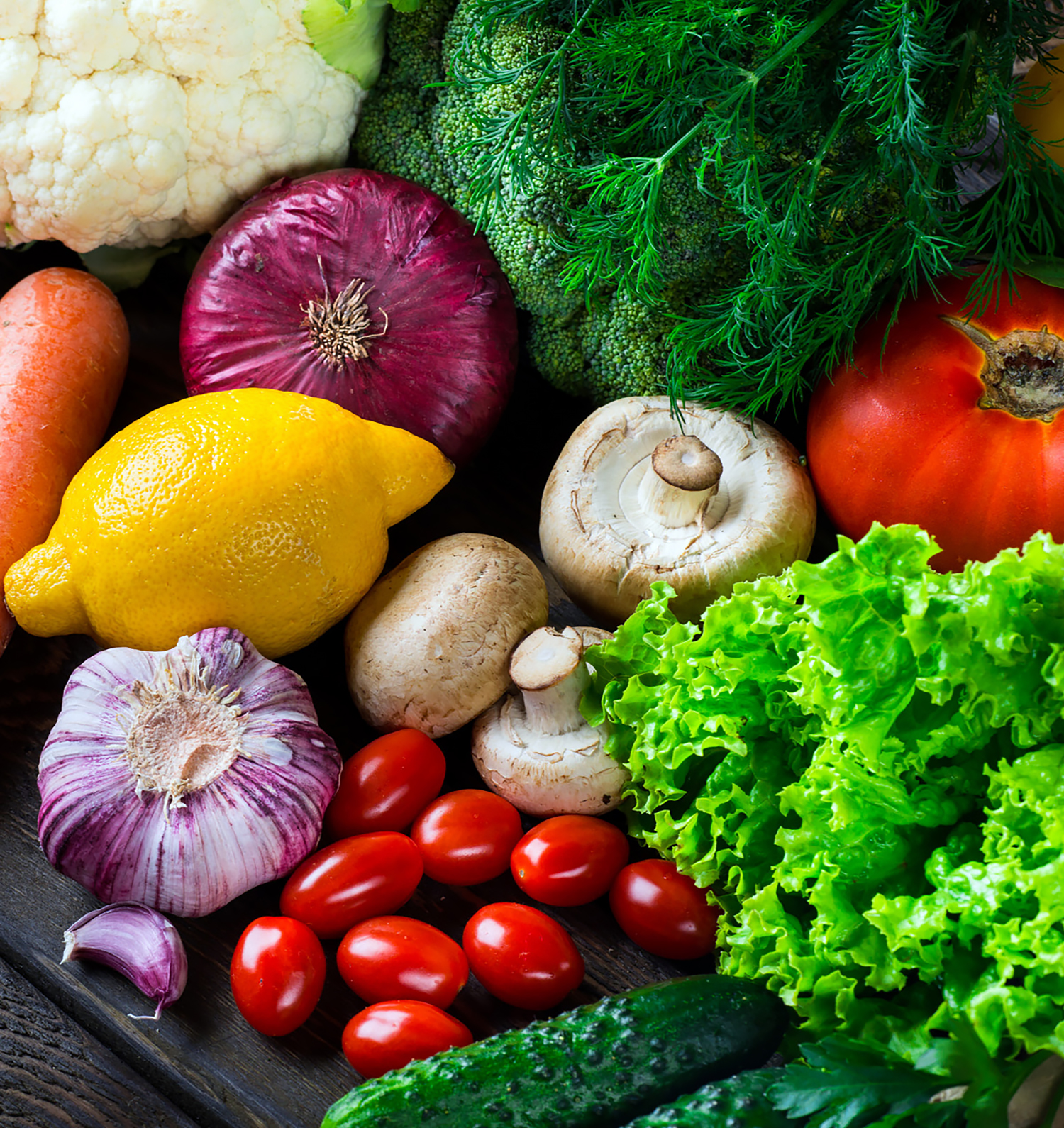 The five produce items below are all you need to make that mealtime magic happen! Even if you have one of these items, you can make something glorious if your pantry is well stocked. It's that simple. As a professional chef, these five produce items are my "tried and true" base for most meals.
Garlic
Lemons or Limes
Onion (any kind or color)
Tomatoes (any type or color)
Hearty Green (Napa Cabbage, Kale, Green Cabbage, Swiss Chard, Spinach, etc.)
Your charted guide to three ethnic food pantries
Below I have created three charts based on our chosen food pantries: Asian, Italian/Mediterranean, and Mexican, and an example chart with three possible combinations for each chart. For these charts, I have chosen EASY pantry items with a long shelf-life that can be used interchangeably for each chart.
Here is a description of how I outlined the three primary charts
Column A: Outlines your base layers. This column outlines all primary flavor profiles centered around your five senses for a well-rounded palate. Each flavor profile pairs with a pantry item.
Column B: Centers around carbohydrates. Carbohydrates are necessary to create a substantial meal that nourishes and satiates you. This column lists two simple items in this carbohydrate category that can provide endless combinations.
Column C: Provides examples of proteins. Again, I have specifically chosen proteins that can be stored in your refrigerator for an extended time and are easy to buy and find. Once you understand the charts and feel comfortable with them, you can add any protein you desire to make a fantastic meal.
Column D: Supplies examples of dairy items. These charts aim to help you create easy and well-rounded meals. You will see that the Asian pantry does not have column D, as I don't think it's essential for that pantry outline. Dairy adds a nice body and healthy fat to a dish.
Here is how to use these charts to create delicious meals with four simple steps.
The way I designed these charts is for you to purchase all the pantry items in each category and then follow these simple steps below to start becoming a master in your kitchen.
Step 1:
Choose a minimum of two items in column A.
Step 2:
With those two items in mind, select a minimum of one component in column B, one in column C, and if you are looking at the Italian/Mediterranean and Mexican food pantry charts, one item in column D.
Step 3:
Review the example chart under each pantry chart that displays meal combinations that are:
Drool-worthy: with just five chosen ingredients (there is one exception with the Mexican pantry: six selected elements are better for the minimum drool-worthy creation).
Crave-worthy: using seven chosen ingredients
Swoonworthy: selecting eight ingredients
Step 4:
Cook your item(s) in column B (carbohydrates) according to the package directions.
Add your item(s) from column C (proteins) to your carbohydrates.
Then, season the total combination with your column A (base) ingredients.
Add in your column D (dairy) if using the Italian/Mediterranean and Mexican charts.
ASIAN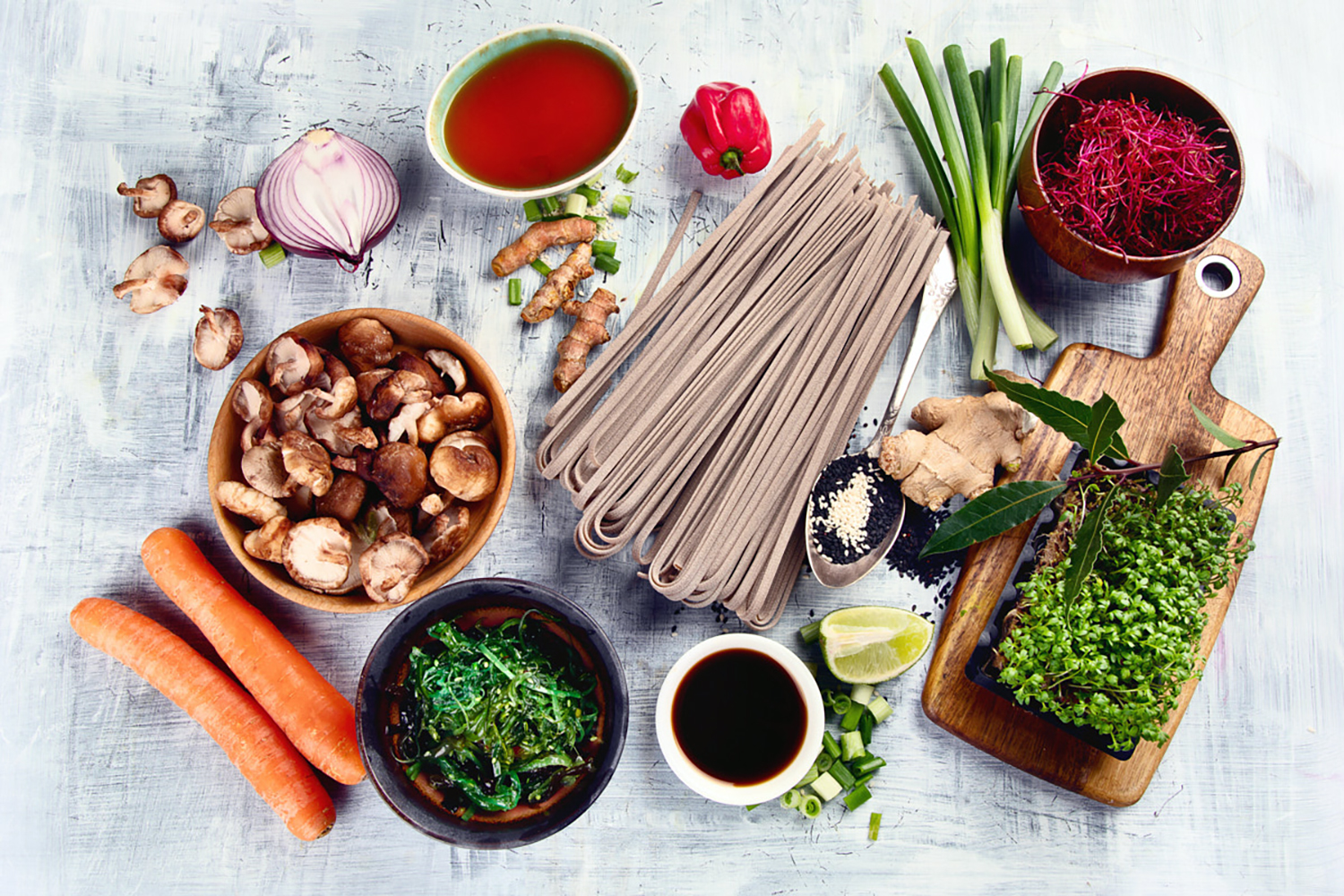 A B C
I suggest using the examples below until you're comfortable with the charts.
EXAMPLES
Hunger Reaction
Ingredient 1
Ing 2
Ing 3
Ing 4
Ing 5
Ing 6
Ing 7
Ing 8
Drool
Sesame Oil
Soy Sauce
Napa Cabbage
Tofu
Noodles/or Rice
Crave
Sesame Oil
Soy Sauce
Sugar
Garlic Chili Paste
Napa Cabbage
Tofu
Noodles/or Rice
Swoon
Sesame Oil
Soy Sauce
Sugar
Garlic Chili Paste
Napa Cabbage
Green
Onion
Tofu
Tofu
ITALIAN/MEDITERRANEAN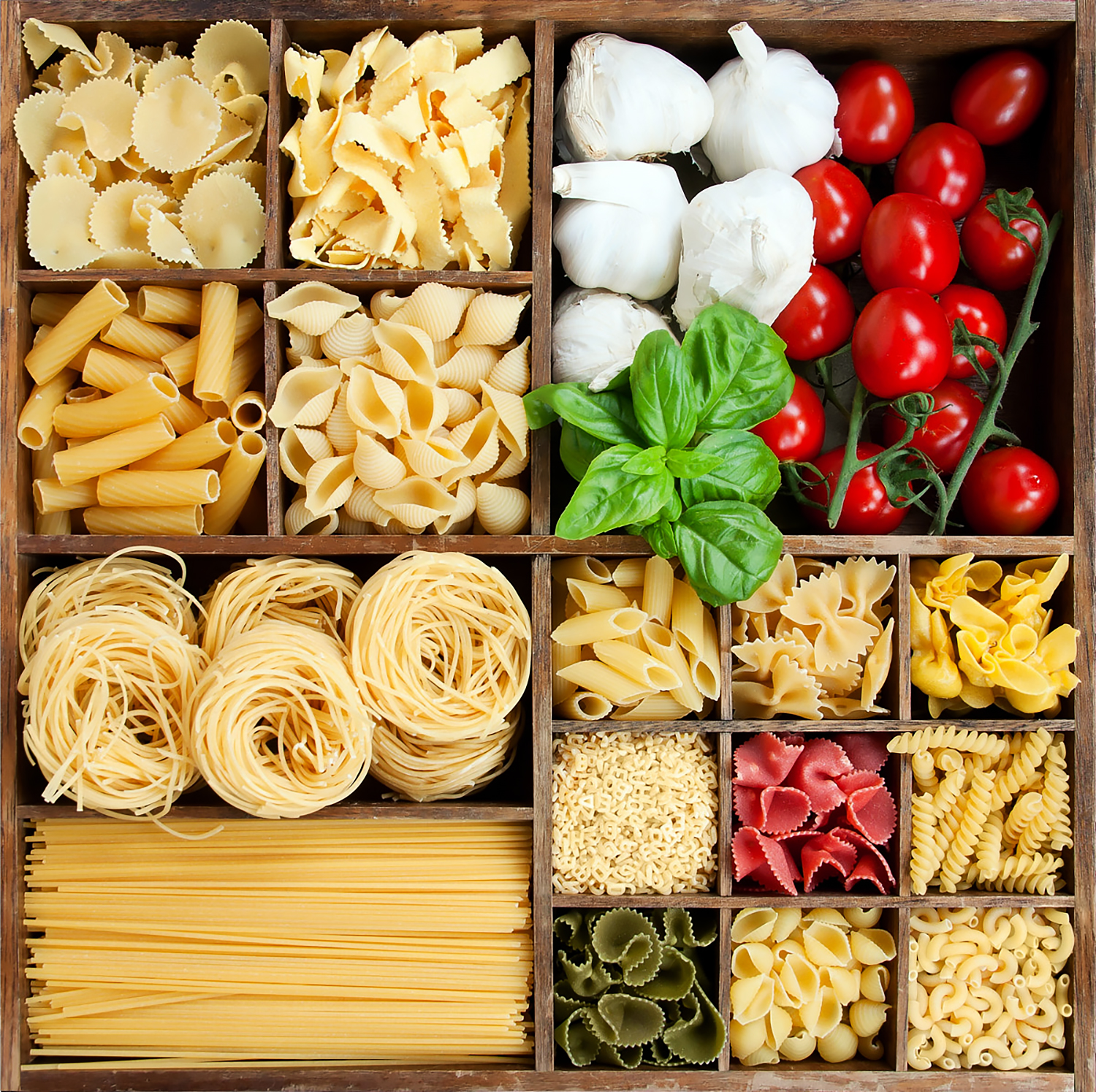 A B C D
EXAMPLES
| | | | | | | | | |
| --- | --- | --- | --- | --- | --- | --- | --- | --- |
| Hunger Reaction | Ingredient 1 | Ing 2 | Ing 3 | Ing 4 | Ing 5 | Ing 6 | Ing 7 | Ing 8 |
| Drool | Olive Oil | Chili flake | Garlic | Pine Nuts | Pasta/or Rice | | | |
| Crave | Olive Oil | Chili Flake | Garlic | Kale | Pine Nuts | Parm | Pasta/Or Rice | |
| Swoon | Olive Oil | Chili Flake | Garlic | Kale | Anchovies | Pine Nuts | Parm | Pasta/Or rice |
MEXICAN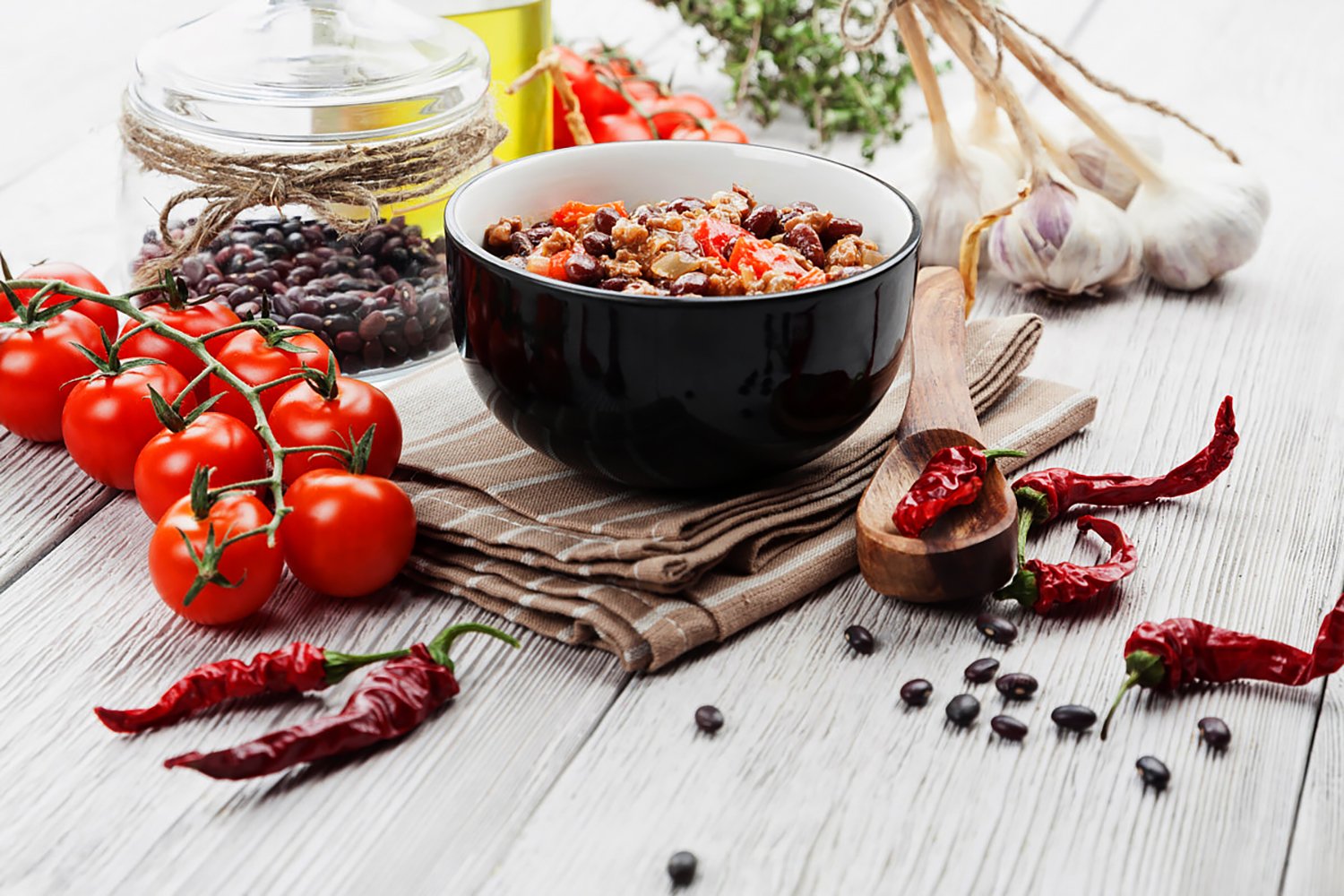 A B C D
EXAMPLES
| | | | | | | | | |
| --- | --- | --- | --- | --- | --- | --- | --- | --- |
| Hunger Reaction | Ingredient 1 | Ing 2 | Ing 3 | Ing 4 | Ing 5 | Ing 6 | Ing 7 | Ing 8 |
| Drool | Neutral Oil | Cumin | Tomato | Tortilla | Beans | Cotija | | |
| Crave | Neutral Oil | Cumin | Tomato | Onion | Tortilla | Beans | Cotija | |
| Swoon | Neutral Oil | Cumin | Guajillo | Tomato | Onion | Tortilla | Beans | Cotija |
How to stock a pantry for the first time, like a PRO conclusion.
These charts help you understand how flavor profiles combine with carbohydrates, proteins, dairy elements, and added produce to create excellent meals. They are a starting point and a guide.
However, once you get the hang of identifying which flavor profiles you are craving and experimenting by adding in the different categories, the sky is the limit for what you can create!
The proteins, for example, on this list are chosen to be basic and somewhat shelf stable for you to begin your journey.
Once you become a chart master, you can add items like scallops, ribeye, duck, edamame, or any protein that speaks to you:) With a bit of practice, you'll get the hang of creating flavor profiles that complement each other and be able to mix and match like a confident kitchen wizard!
But to become that confident chef, you must start and understand the basics. These charts should be the easy and failproof templates to get your "magic kitchen ball" rolling!