Things that can go wrong in your kitchen when you're not organized.
And there it was; my eyes popped wide open with fear as I looked down at the now-burning torch that exploded in my hand. Everything had been going really well.
My deboned and stuffed chicken was out of the oven and resting. The brussels sprouts were roasted, and the kale salad was made. I felt on point! He smiled at me and was just about to pour some red wine into my glass when he shouted, "Sarah, your hand!". As I turned around to grab my tongs on the back counter, my dishtowel swiped the flame from under a pot and caught ablaze! I forgot to turn off the burner after I blanched my brussels sprouts. I threw the towel down on the ground and stomped it in embarrassment. All was okay; I didn't hurt myself…except for my ego.
The many ways in which you can disrupt your cooking zen while entertaining.
I knew how and why it happened. I was so fixated on impressing my very handsome date I had not concentrated on the mess that had erupted in my kitchen. My dishwasher was full. My sink was overflowing with dirtied pans, dishes, and utensils. The back counter was covered in clean dishes I had yet to take the time to put away. And somehow, all parts of my island (where I was just about to serve) were also a disaster. I really left myself no room to work and feel at ease.
The reason it's so necessary to clean as you go in the kitchen.
I know it's hard, but it's so essential to CLEAN AS YOU GO when cooking for anyone! You should focus your attention on the fantastic food you just took the time to prepare and serve. However, as you can see above, little factors can totally disrupt your cooking zen. So, before you put on your party best, check out my crowning steps to get yourself and your kitchen in check for your next act of plated success.
Here are six simple steps to ensure your kitchen and mind are ready to entertain.
Empty your dishwasher and put away any cleaned dishes from a previous meal before you begin cooking.
You always want to start cooking and entertaining in a spotless kitchen!
Write down the steps and equipment needed to cook your meal.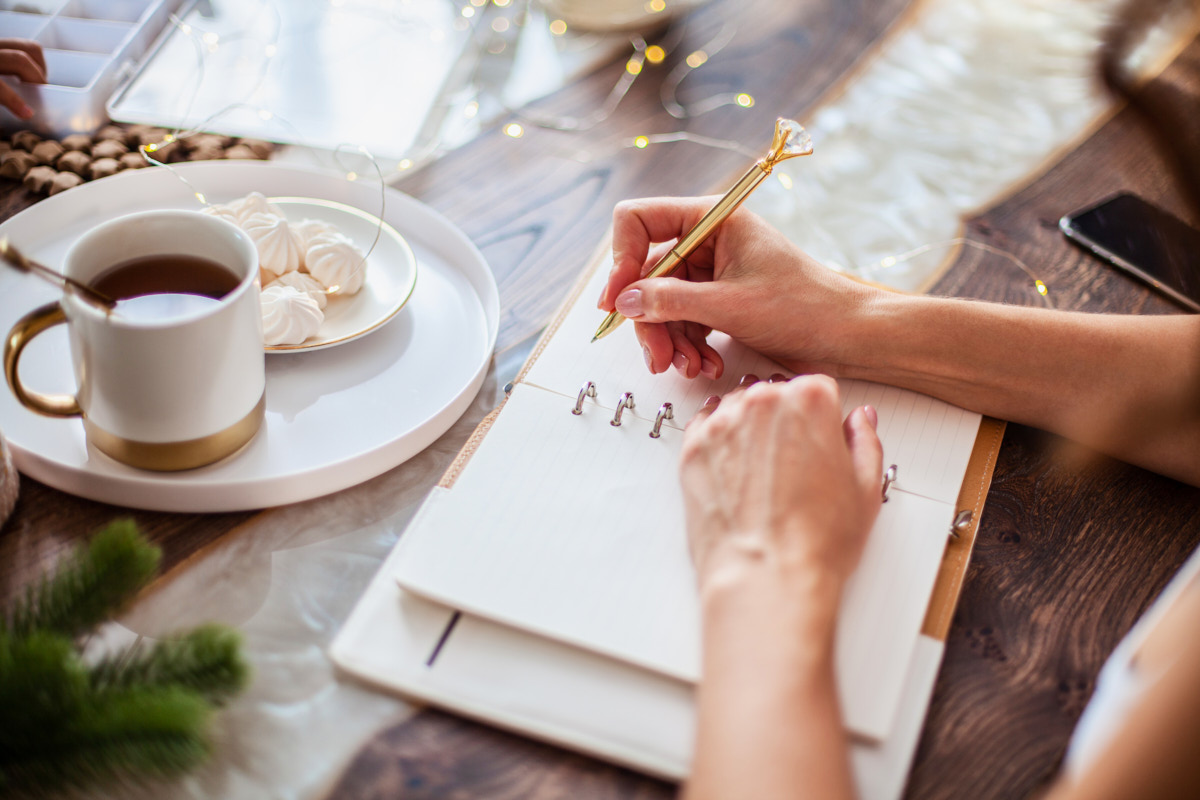 When tackling a big meal, your brain can get lost in the details. That is why your brain needs a visual roadmap to keep everything straight! I like to create my menu, outline the specific equipment required for each menu item, and then figure out my plan of attack, allowing my brain to absorb "the whole picture."
Lay out your serving vessels and equipment before your guests arrive.
After step two, go one step further and select your final vessel and serving implements for each dish. I like to lay out my serving vessels and place sticky notes on them for my intended menu item.
Set your table in advance, even before any cooking begins.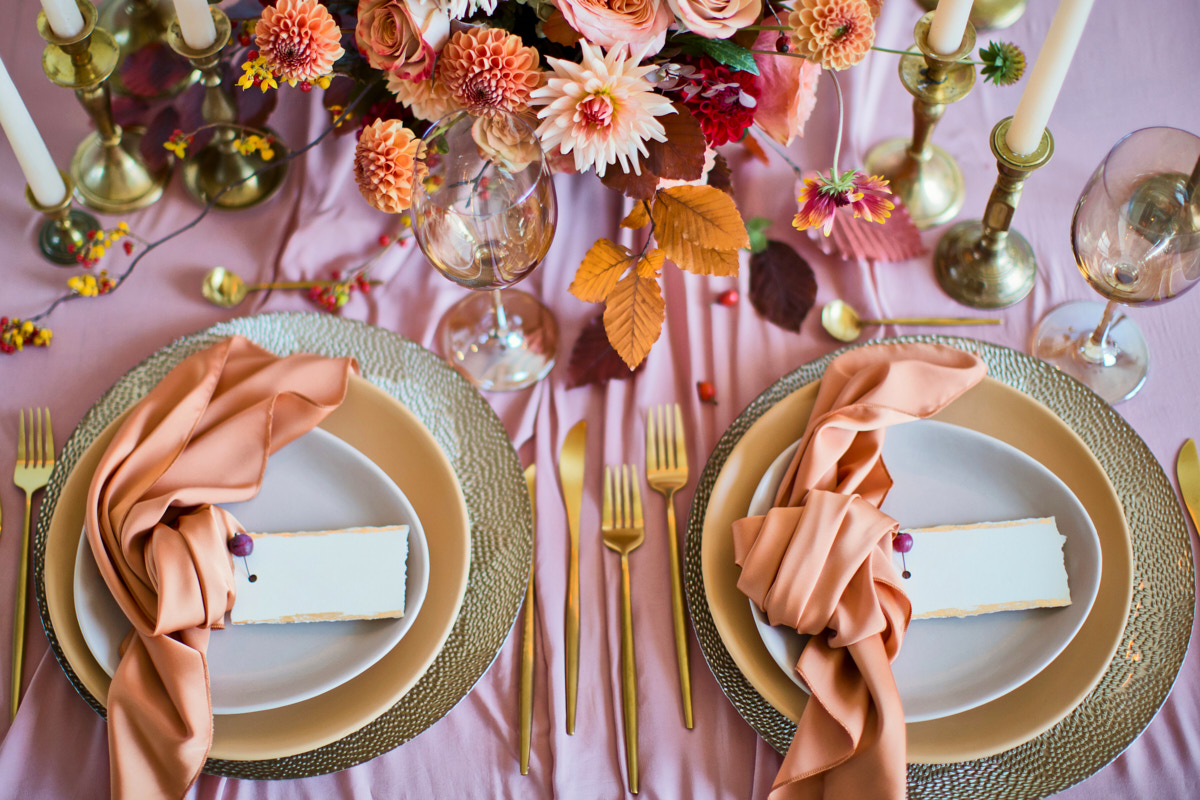 You will eliminate so much stress if you follow this step. Some people only think about the table setting once it's too late, and your food, guests, and mind will suffer.
Select ONE SET of pans, pots, and cooking utensils, and see which equipment can be used, washed, and reused for another step.
If you're organized, there's no need for an explosion in the kitchen! That's why I encourage people to select one set of equipment and tools, use them, wash them, and reuse them.
Leave yourself a CLEAN area with ample room to serve your food.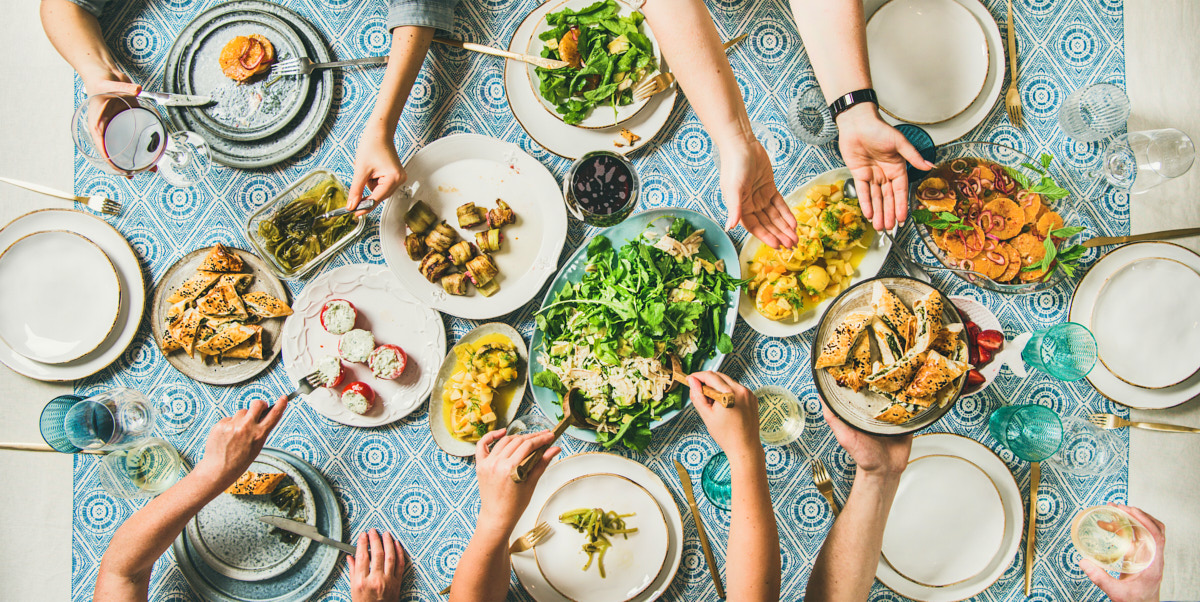 You want your food to be safe from a mess when you've taken so much time and effort to make it. It's important to give yourself and your food the credit it deserves by giving yourself space to plate.
Cooking and Cleaning Conclusions
Cooking and entertaining can be a giant fete. However, by following these simple steps, you can eliminate common stress factors and enjoy the process! I can't promise you'll be free of a hosting blunder or cooking catastrophe. But I can promise you that if you distance yourself and your food from the mess, you will allow yourself to host as gracefully and efficiently as possible.
By following these six simple steps, you will save time and energy and be a happier and more confident host! You will also not be overwhelmed when the party ends and it's time for your final clean-up! But most importantly, you will give yourself and your meal the warranted "time to shine"! It's that easy! Be the best possible chef and host you can be! Set your mind and kitchen up for success by following these six simple steps.