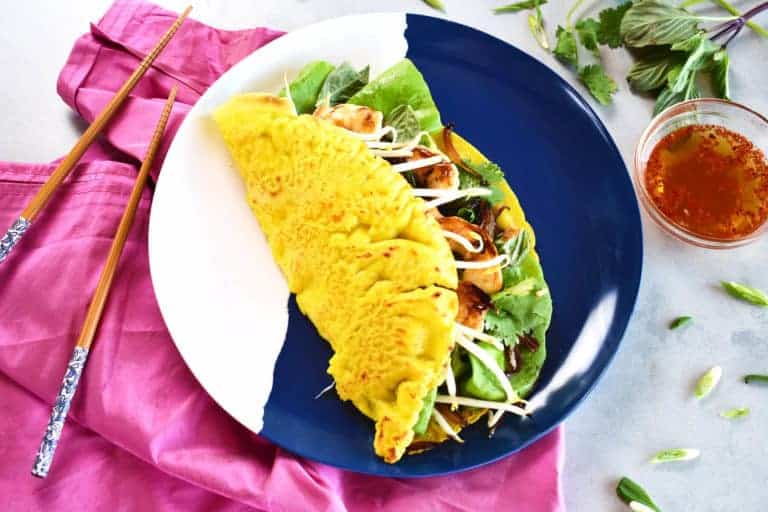 Below are the ingredients for the crêpe base.
Note: I used yellow dried Mung beans for this recipe. They do come in many different varieties and colors, such as green, yellow, olive, brown, purplish brown, or black. You could try this recipe with any of the above; however, it might turn your batter a different color.
You can usually find the most traditional yellow dried Mung beans at any Asian grocery store or organic market.
They are underutilized in American cuisine, which is unfortunate, as they have many incredible health properties and benefits. These beans are in the legume family and contain many nutrients and minerals such as Manganese, Magnesium, Phosphorus, Vitamin B1, Iron, Copper, Potassium, Zinc, Fiber ad many more.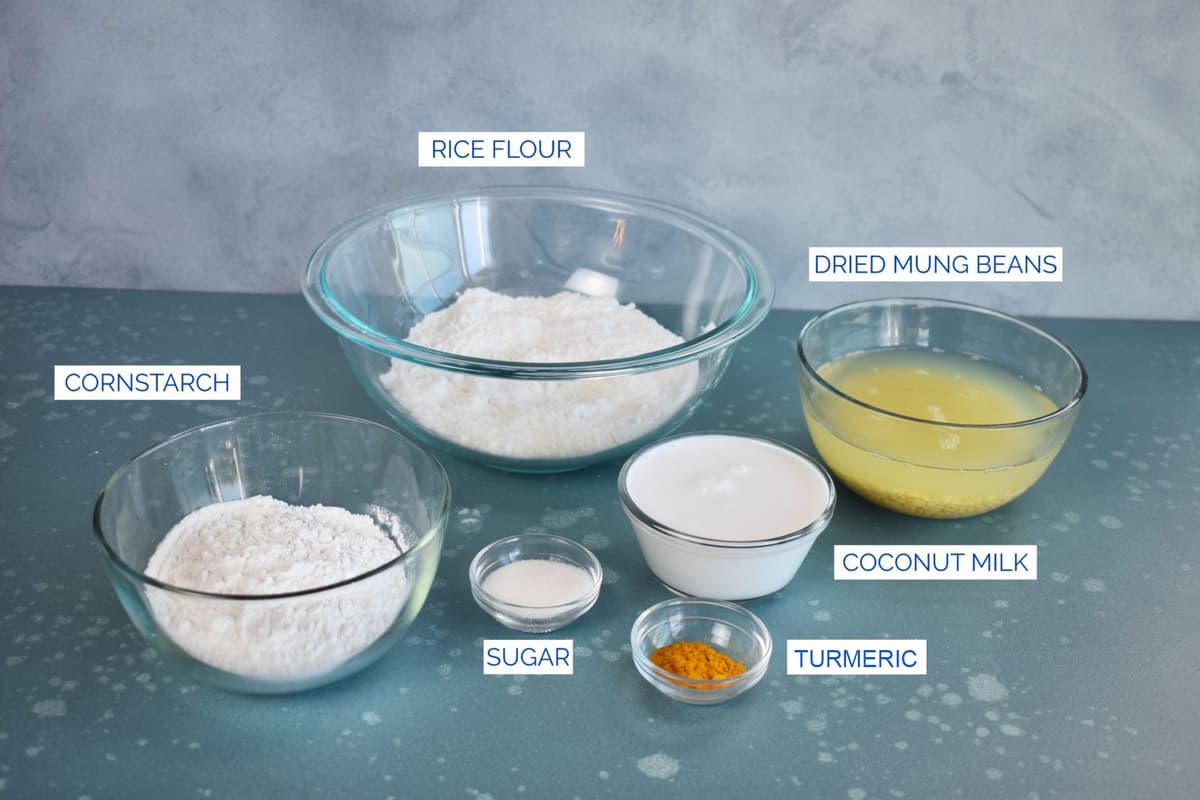 You can choose whatever filling you desire. However, below are the traditional and authentic Vietnamese ingredients I decided to use.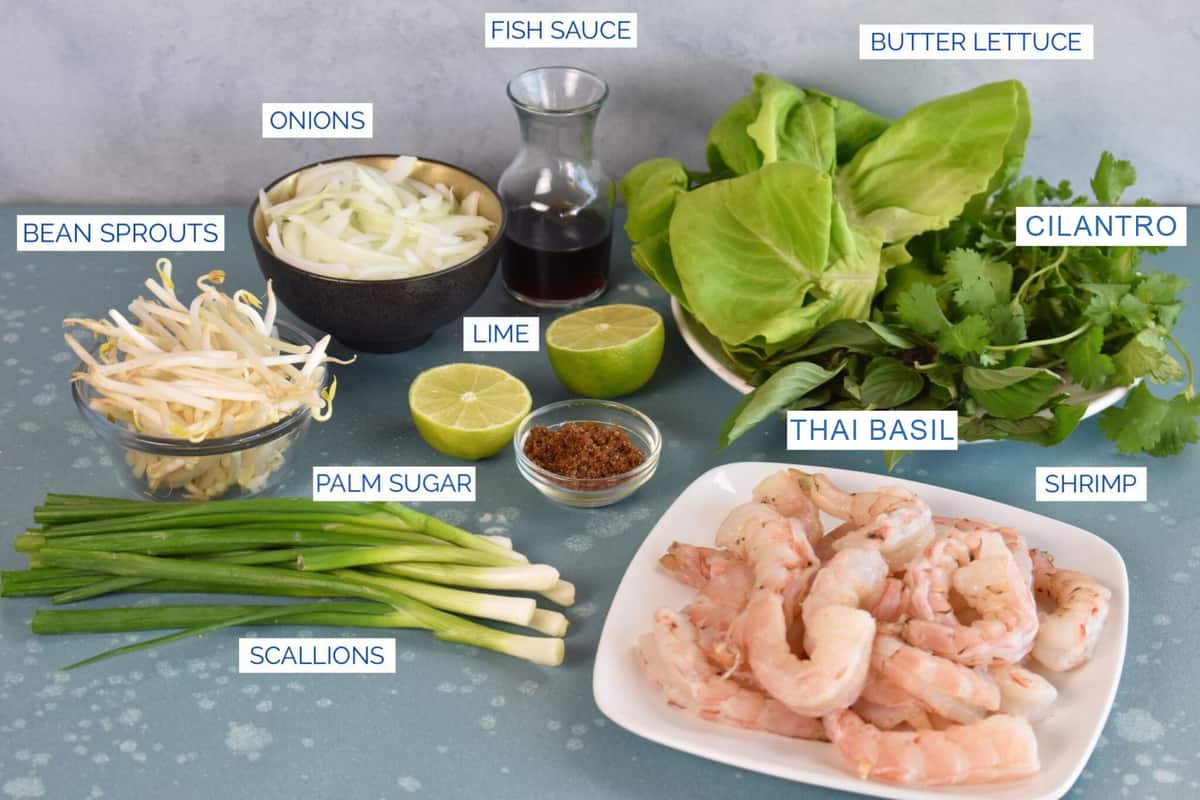 Making the Crêpe Base:
It is essential to whisk all the dry elements together before incorporating any of your wet ingredients. This makes for an evenly distributed batter.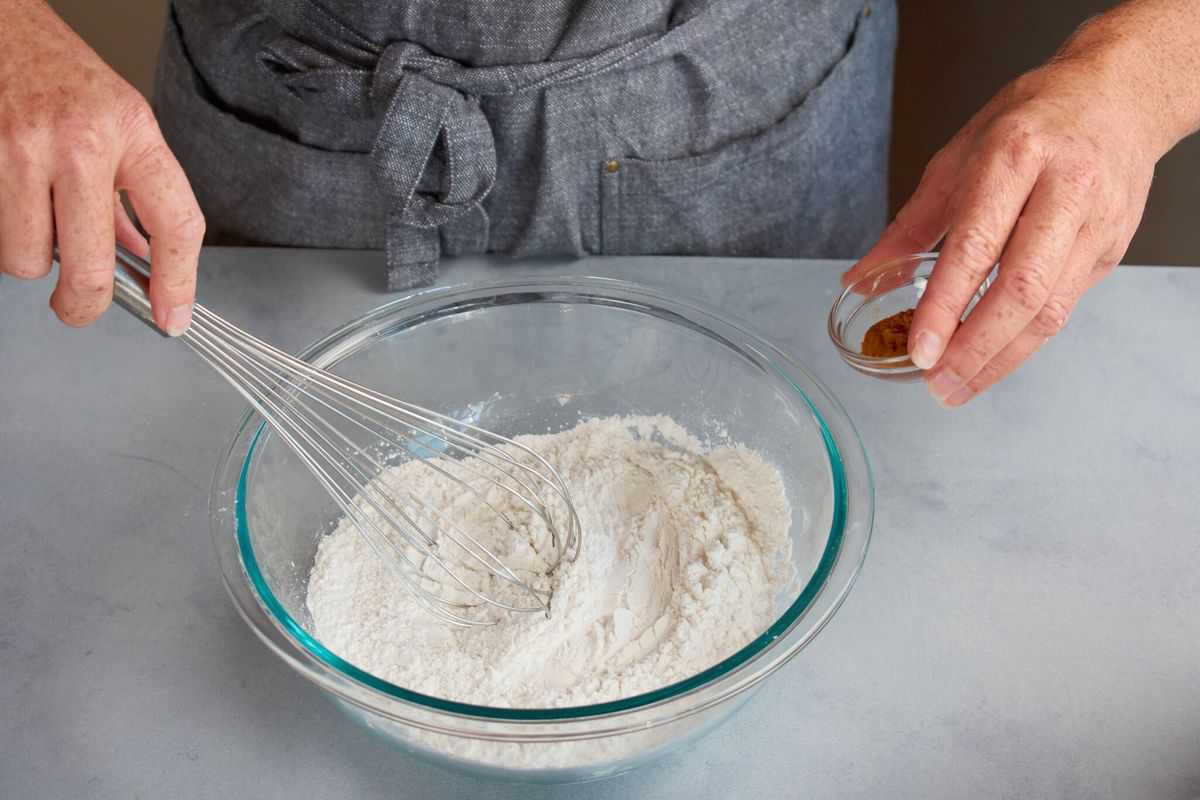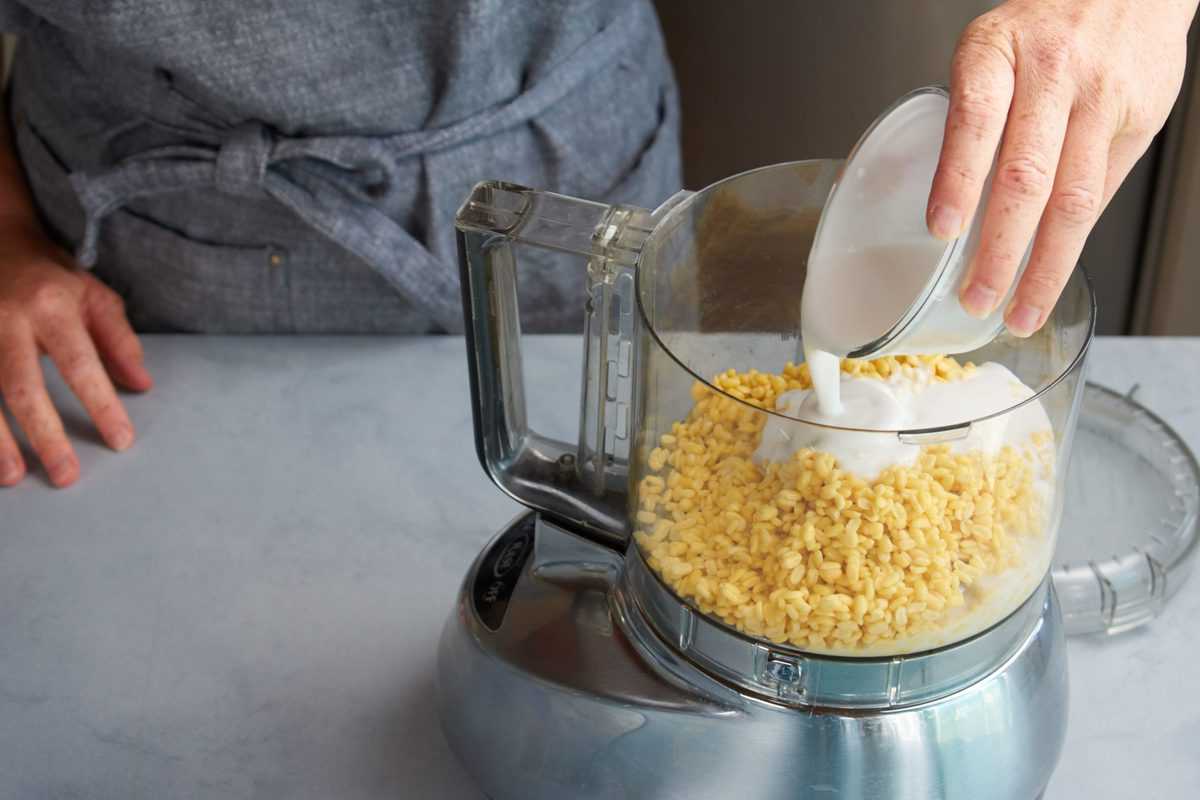 The above is the incorporation of the wet ingredients. The soaked and drained Mung beans are being pulsed together with the coconut milk in a food processor.
The picture below is the incorporation of the Mung bean/coconut milk mixture into the dry flour mixture. For a smooth batter, make a well with the dry ingredients and slowly whisk in the wet. This will allow you to have a smooth and clump-free mixture.
Once the mixture is thoroughly whisked and smooth, rest the batter for 20-30 minutes to allow the gluten to subside. This will enable the crêpes to be crispy. If you use your batter right away, the crêpes will puff in the pan from all the working and mixing of the flour.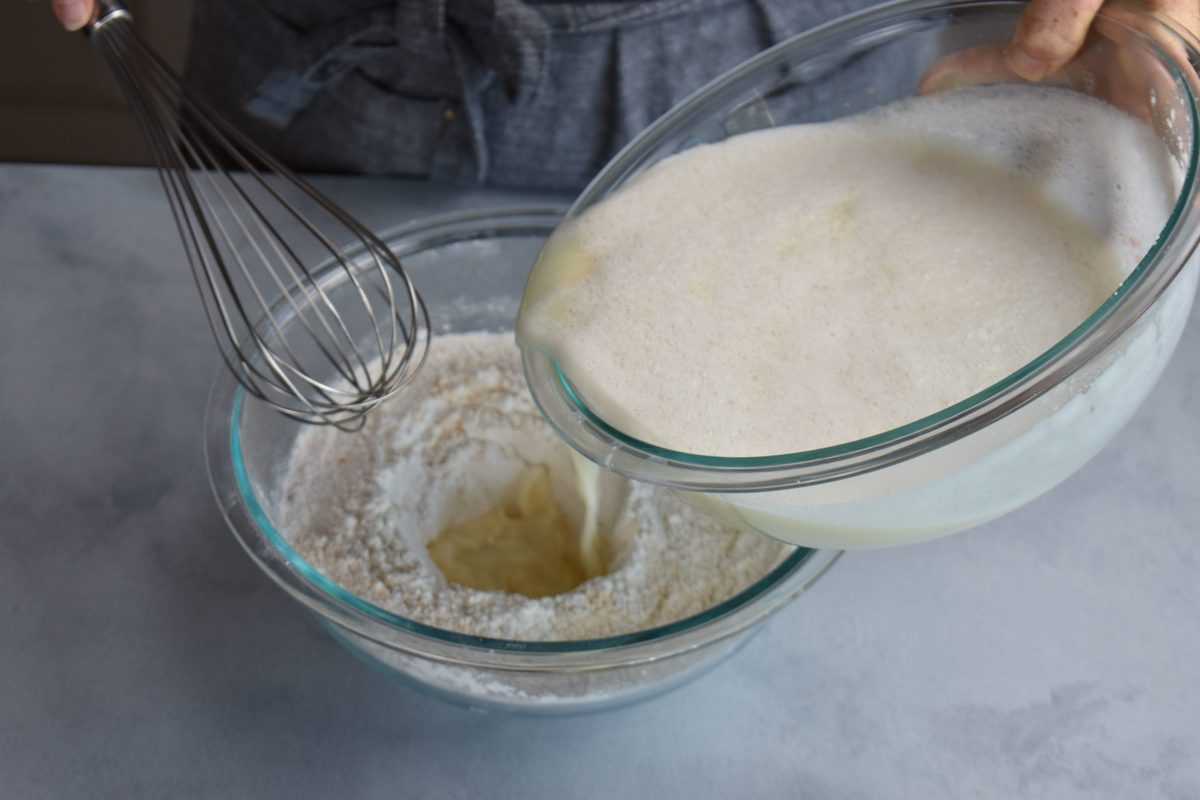 After the batter has rested, coat a hot sauté pan with coconut oil and allow it to glisten.
Ladle in the batter and tilt the pan to distribute the batter in one thin, even layer.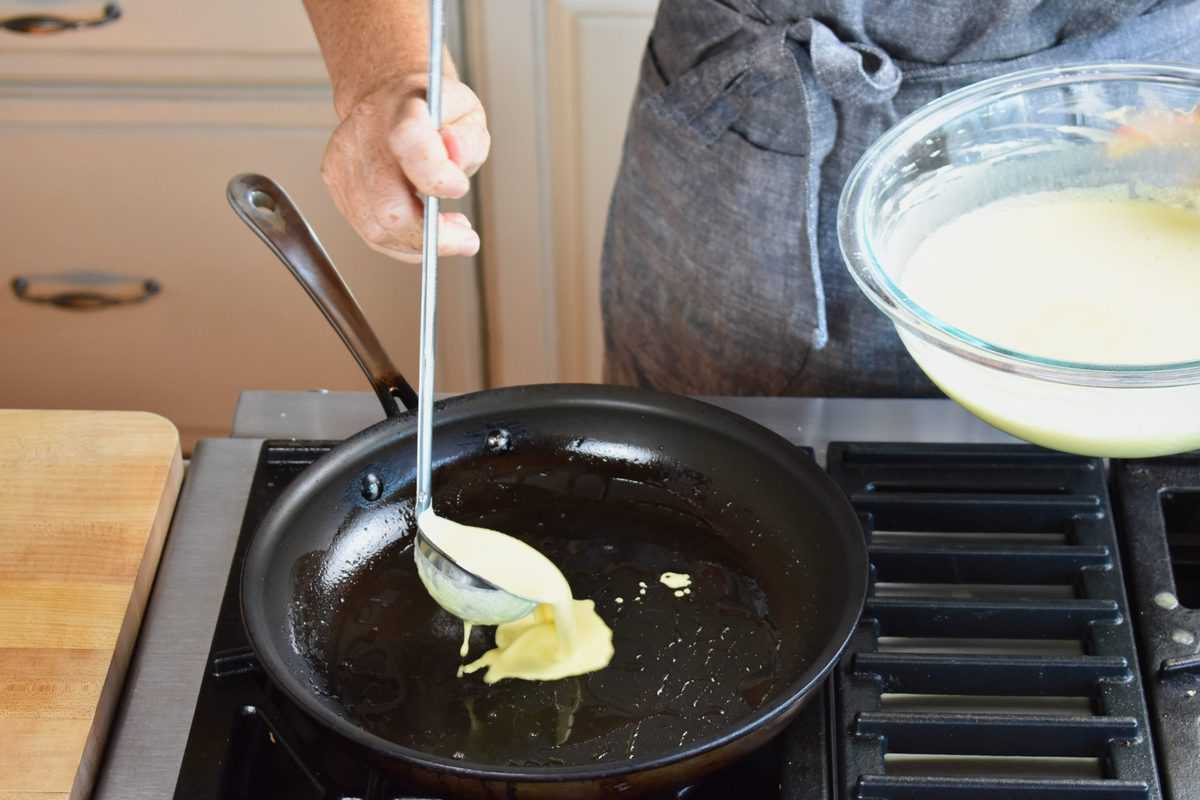 NOTE: You Can Add the Filling to the Crêpe Two Different Ways
1) As shown in the picture: Once the crêpe has some slight color on the bottom, place your filling on one side of the crêpe and fold over. This method is slightly easier/a one-pan version. However, the shrimp and onions will not have any caramelization.
2) As stated in the recipe, you can make the filling separately and add the cooked mixture to your crêpe. This method allows for maximum flavor and caramelization of your shrimp and onions inside your crêpe. You can't go wrong; both ways are delicious!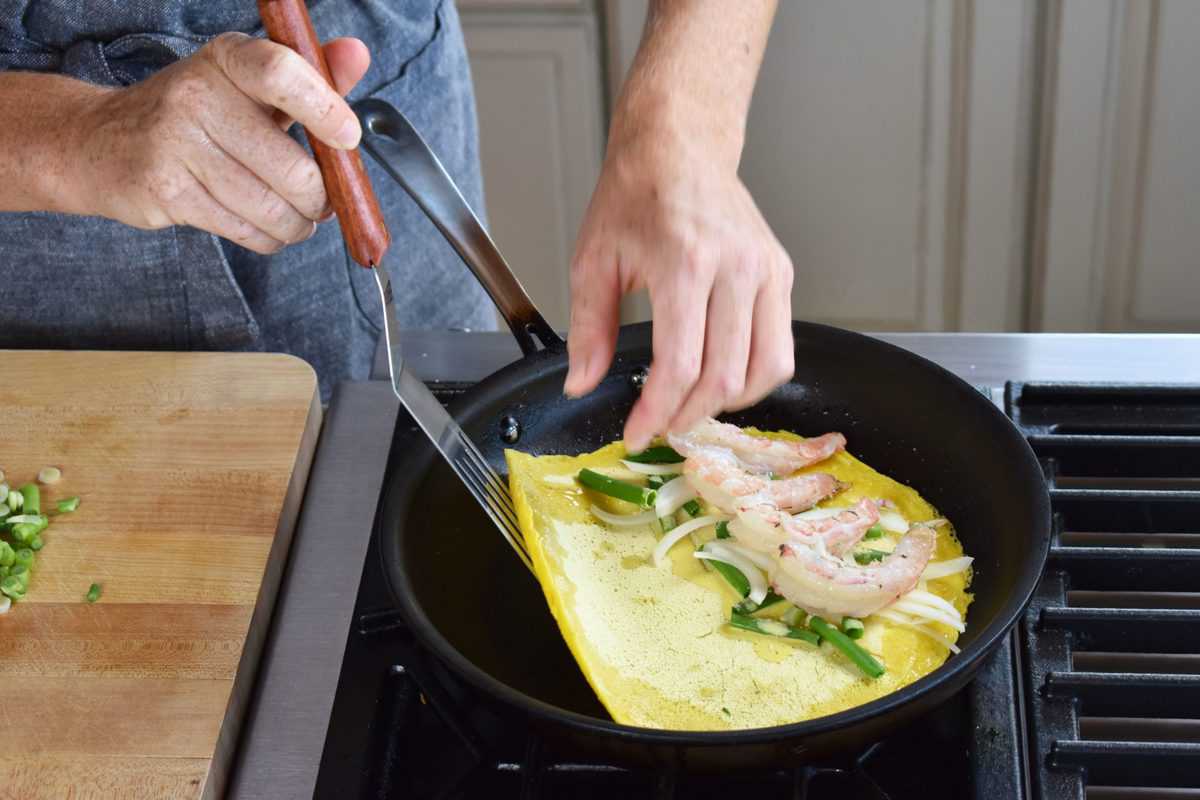 After you cook your crêpes, the only thing left to do is whisk up your dipping sauce!
The Dipping Sauce ingredients are below.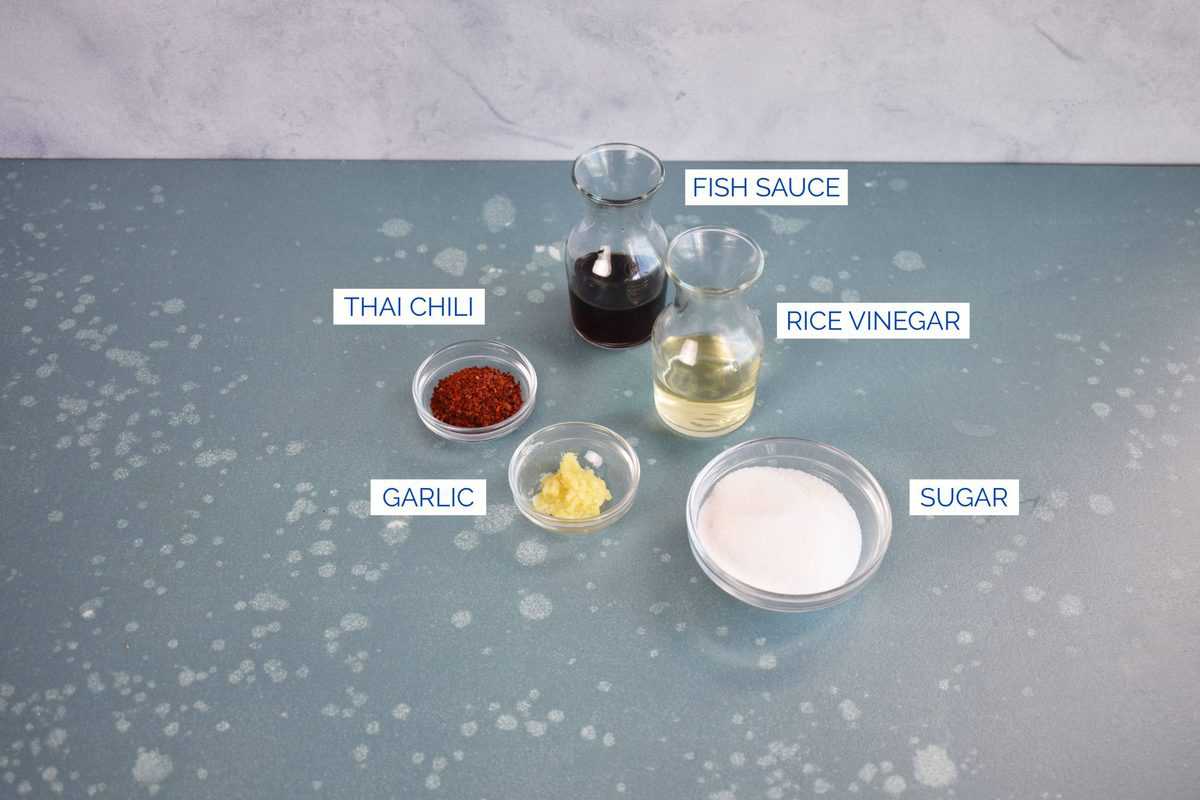 Make sure all elements are whisked together and enjoy with your crêpe!
As shown above, I love eating mine with fresh Butter lettuce and herbs! In the picture, I used Thai Basil and cilantro, but fresh mint is also traditional.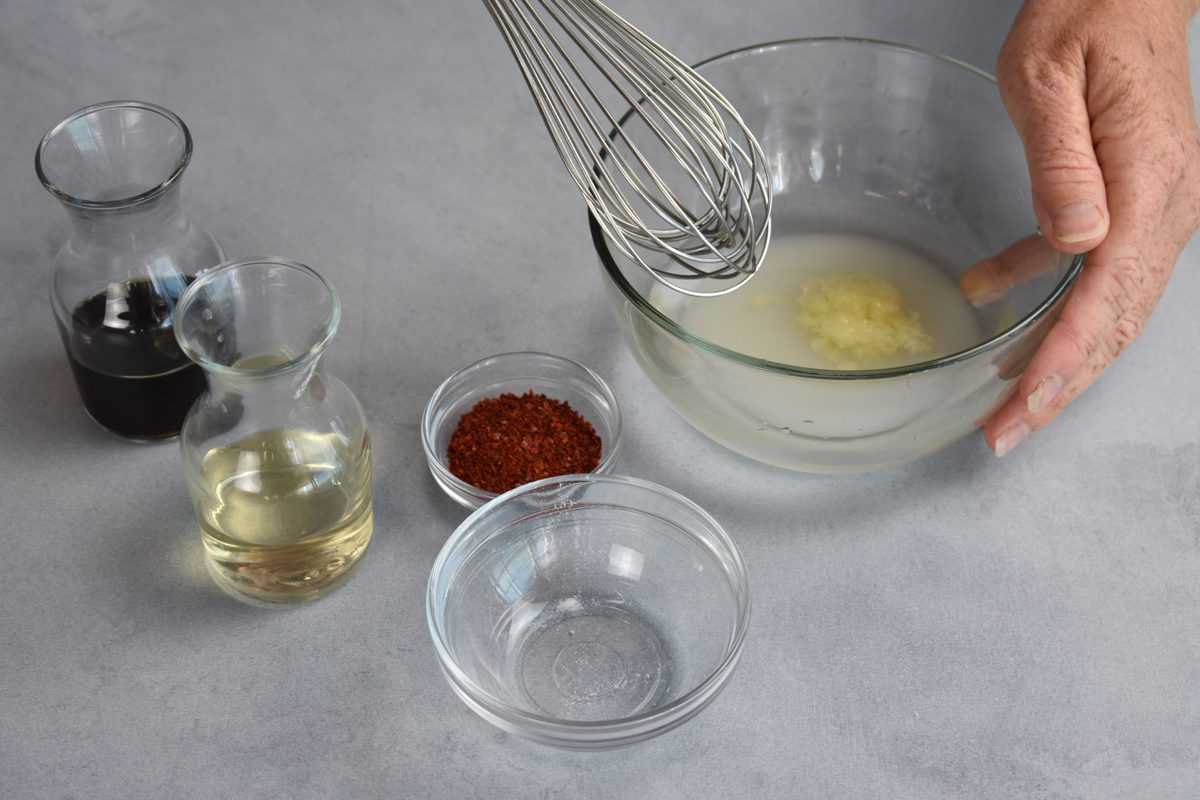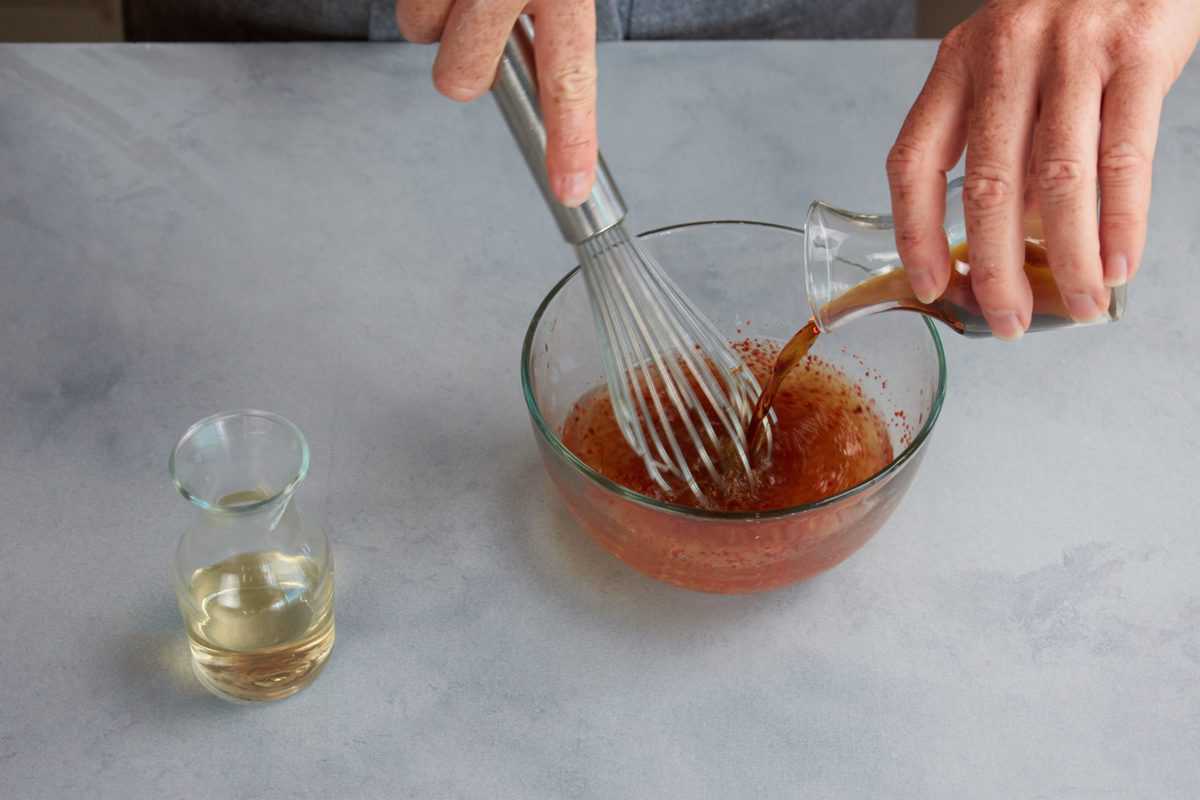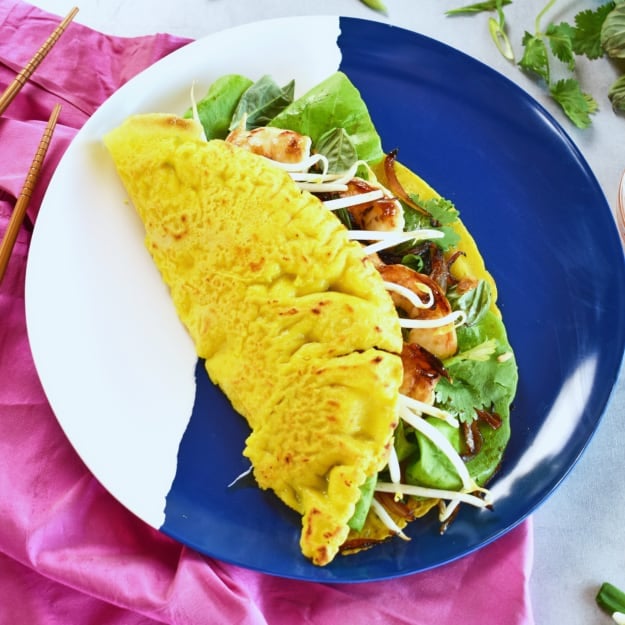 Vietnamese Crispy Shrimp Crêpes
These shrimp crêpes are a fantastic addition to your repertoire! You can find yellow Mung beans in just about any Asian supermarket and even at organic markets such as Whole Foods. The sweetness of the coconut milk pairs wonderfully with the savory meatiness of the shrimp and the fresh, bright greens and herbs! This dish is fantastic at any spring brunch or hot summer night:)
Ingredients
Crêpe Batter
2

cups

rice flour

1

cup

cornstarch

2

teaspoons

sugar

1

teaspoon

turmeric

½

cup

dried Mung beans

1

cup

coconut milk

4

cups

water

boiling

Coconut oil
Filling
1

lb

shrimp, peeled and deveined

3

tbsp

fish sauce

1

lime, juiced

2

tsp

brown sugar

or palm sugar

4

scallions, thinly sliced

1

yellow or white onion, sliced into half moons

1

cup

fresh mung bean sprouts

1

cup

mint leaves, torn

1

head

Butter lettuce, torn

Vegetable oil to coat pan
Dipping Sauce
1

tsp

garlic, minced

1

Thai chili, minced

¼

cup

organic cane sugar

¼

cup

rice vinegar

¼

cup

fish sauce

1

cup

water
Instructions
Crêpe Batter
Whisk the rice flour, cornstarch, sugar, and turmeric in a bowl.

Place the Mung beans in a bowl with the 4 cups of hot water to rehydrate for about 30 minutes.

Drain the beans and puree them in a food processor with coconut milk. Pulse until smooth.

Make a well with the dry ingredients, and slowly whisk in the wet mixture.

Whisk until smooth and allow the batter to rest and refrigerate for 20-30 minutes.

Heat a large sauté pan or crêpe pan over high heat and coat with oil.

Pour one ladle of crêpe batter into the pan and immediately swirl it to reach the edges of the pan.

Flip the crêpe and continue to cook for 30 seconds. Slide onto a platter and repeat the process with the remaining batter.
Filling
Heat a medium sautépan over high heat and coat with oil.

Lightly season theshrimp with salt and pepper and cook just until pink, about 2 minutes.

Add the fish sauce, brown sugar, scallions, andonion and continue to cook until the onions are translucent about 3 minutes.

Place a crêpe on a plate and fill with shrimpvegetables, mint, and lettuce.

Serve with dipping sauce.
Dipping Sauce
Whisk all ingredients together. Season to tastewith more sugar, chili, and water.
Nutrition
Calories:
850
kcal
Carbohydrates:
139
g
Protein:
39
g
Fat:
15
g
Saturated Fat:
11
g
Cholesterol:
286
mg
Sodium:
3120
mg
Potassium:
982
mg
Fiber:
10
g
Sugar:
22
g
Vitamin A:
1977
IU
Vitamin C:
26
mg
Calcium:
301
mg
Iron:
9
mg