Below are the ingredients.
You can use any grade of maple syrup for this recipe. Just remember, the darker the syrup, the richer the taste.
It's also important to use course cornmeal such as Bob's Mills. This will give your bread a better texture and make it more porous.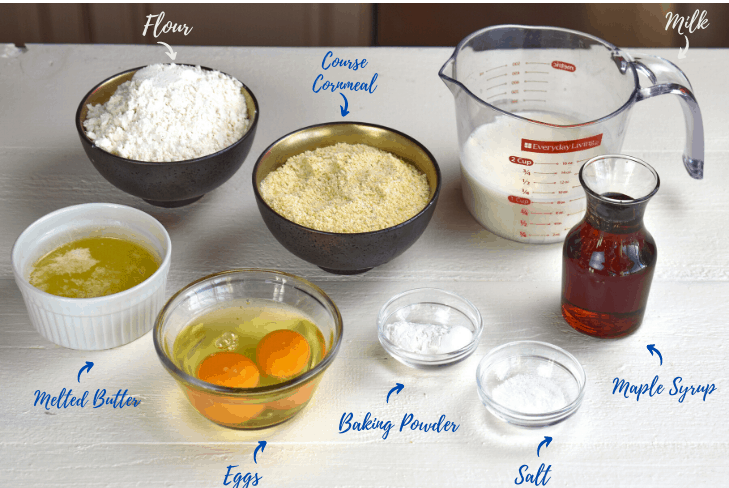 Always mix your dry ingredients first before adding in the wet. This will eliminate any "salt bites" or "baking powder" bites in your finished product.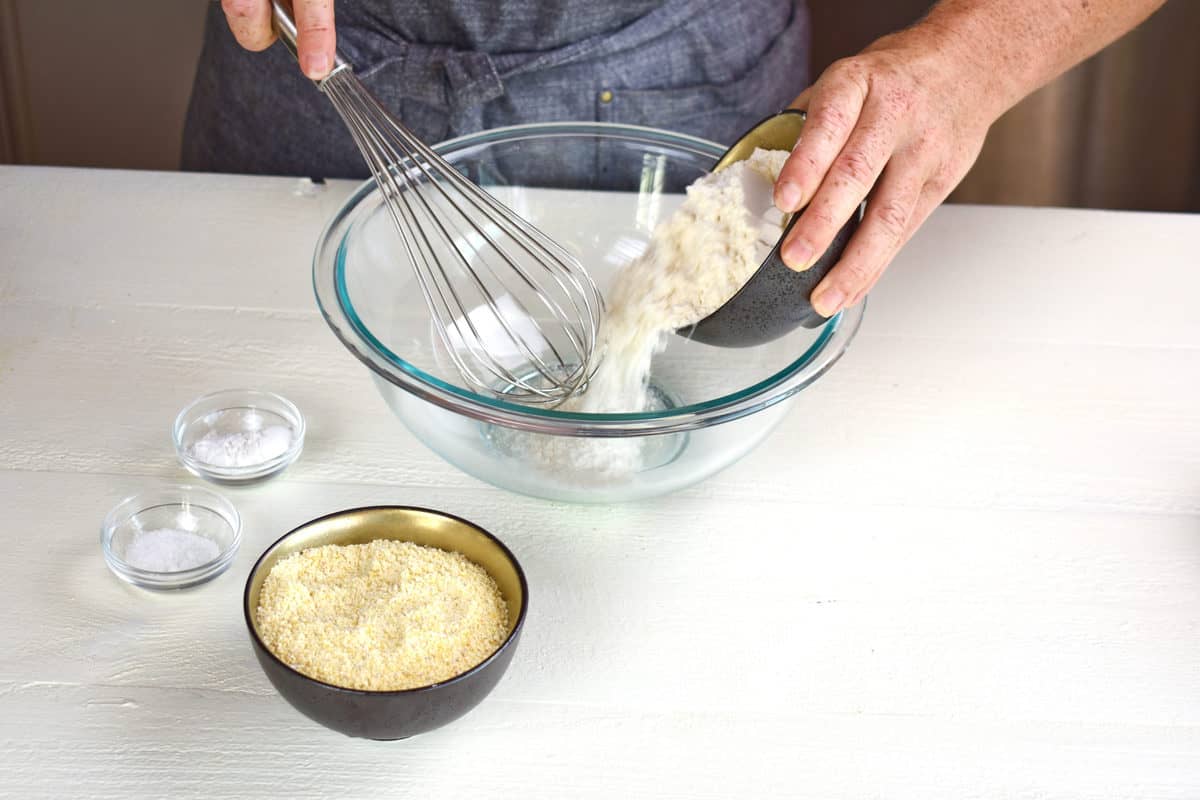 Make a well with your dry ingredients and start incorporating in your wet. Pull the flour into the well and continuously whisk with a fork.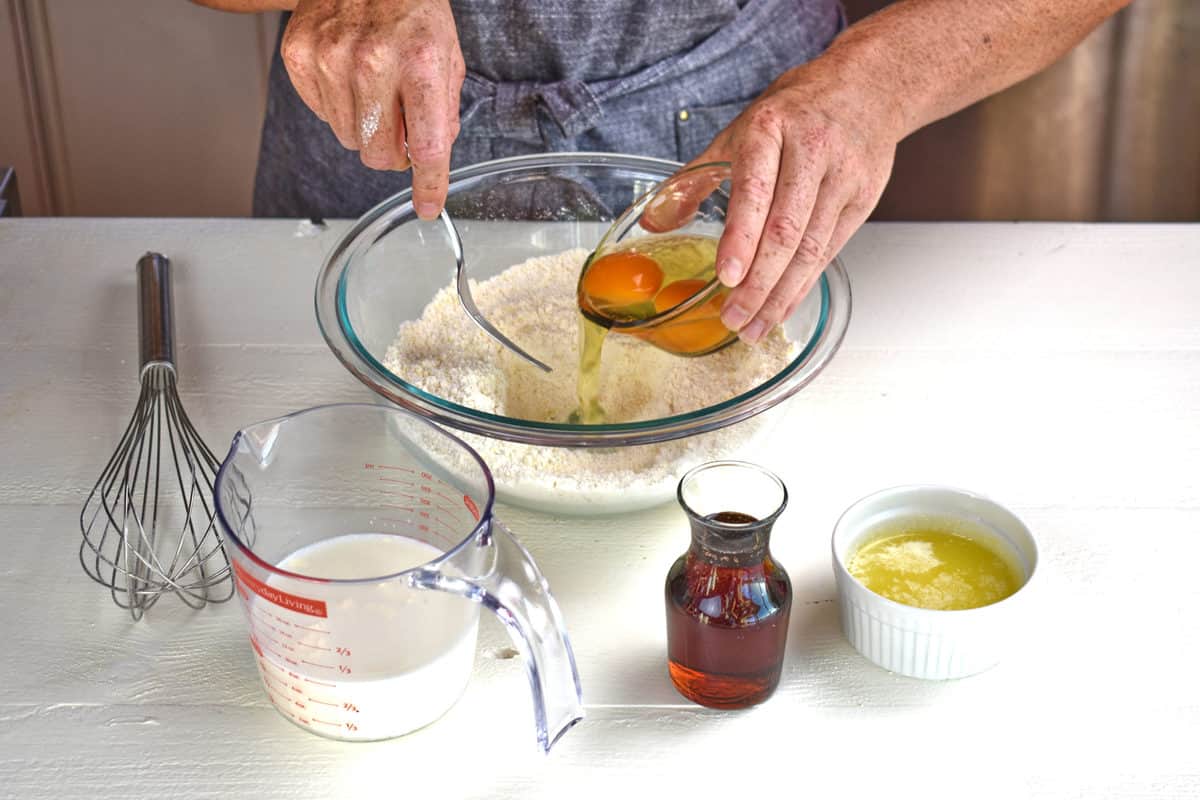 The inside of the well should get bigger and bigger as more flour and wet ingredients are incorporated
Once all of the ingredients are combined, use a whisk to smooth out any clumps.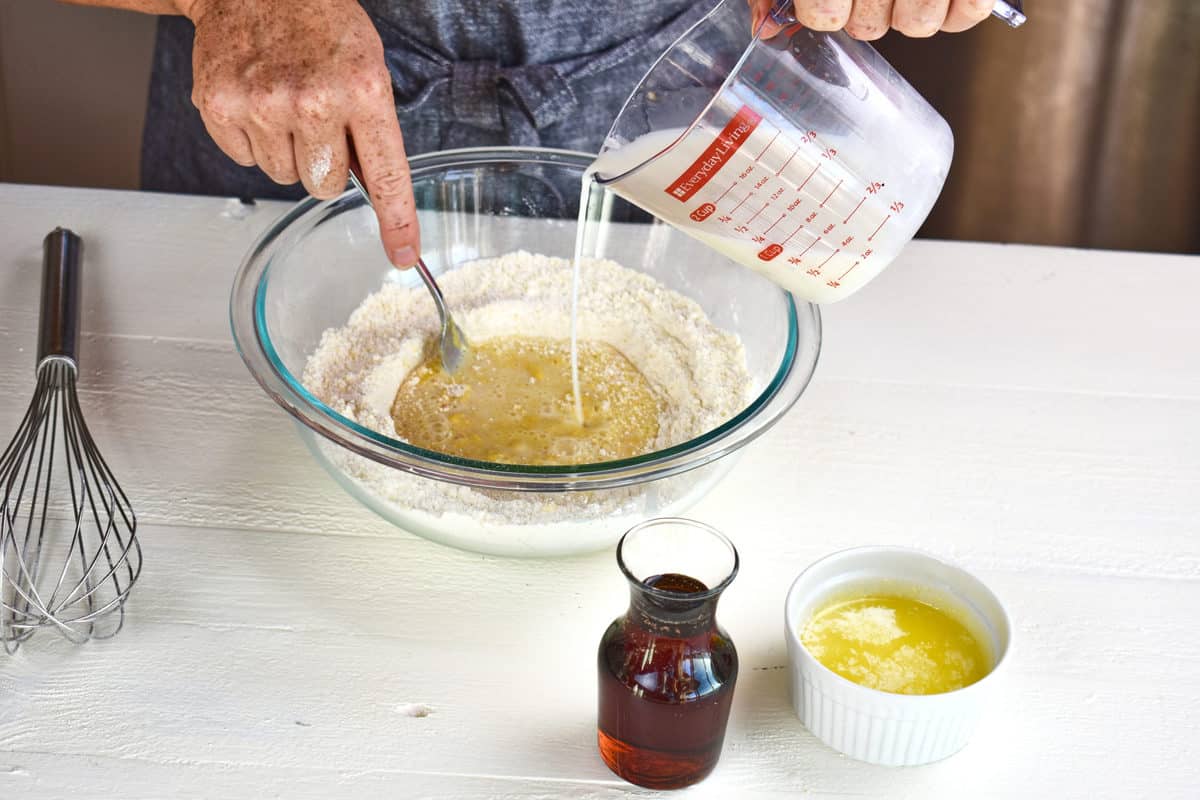 In the first picture, I showcase this recipe made in a muffin pan. The pan used is an enamel, which makes the muffins extra browned along the sides:) Another great way to cook this recipe is in a cast-iron skillet. This method is showcased in the picture below.
A southern trick to exceptionally delicious and browned cornbread is to use a heated and buttered cast-iron skillet. Once the pan is hot, and your butter has browned, pour it in the batter and place it in the oven. The cast-iron will allow the bottom and sides of the cornbread to brown:)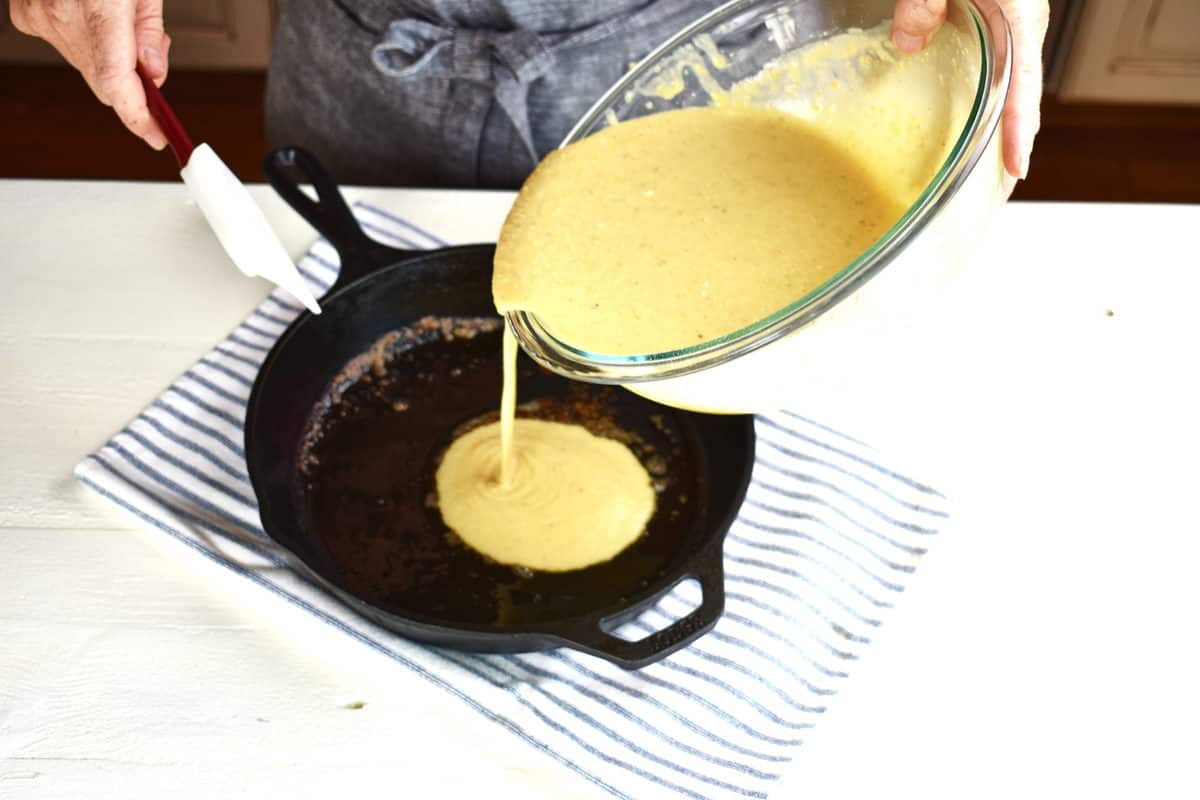 Depending on the size of your pan (whether you are using a muffin pan or a cast-iron skillet, this recipe works best in a 9″ skillet), the bread will take about 20-30 minutes to cook. You want to leave the cornbread in the oven until the top starts to brown, and when you insert a toothpick or cake tester inside the bread, it comes out clean.
Serve with a heaping spread of warm salted butter!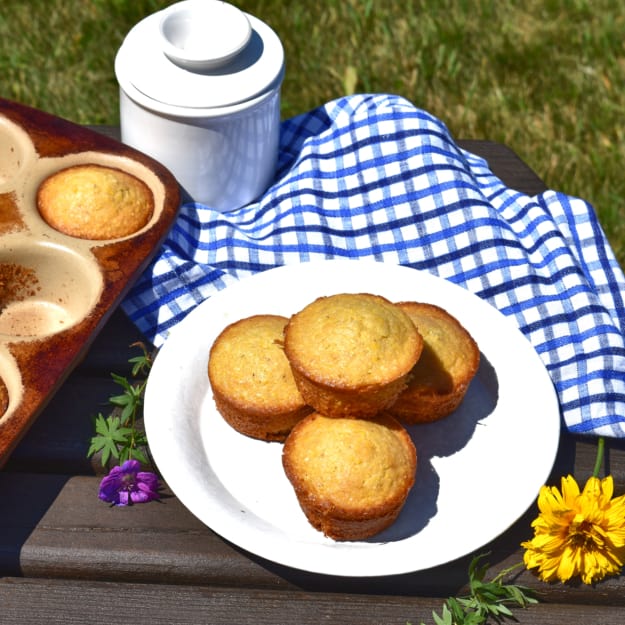 Maple Cornbread Muffins
I love this cornbread because it's so versatile. It is always a hit on every occasion and season. It can be a magnificent side dish to any meal or stand alone as the perfect breakfast or brunch item. You can't go wrong. The sweetness from the maple syrup makes it genuinely addictive!
Ingredients
1

cups

flour

1

cup

cornmeal

1

tablespoon

baking powder

½

teaspoon

salt

1

cup

whole milk

½

cup

maple syrup

¼

cup

butter

melted

2

Eggs
Instructions
Preheat oven to 375 degrees.

In a large mixing bowl, combine the flour, cornmeal, baking powder, and salt.

In another bowl, combine the milk, syrup, butter, and eggs. (The pictures above show each wet ingredient added individually. You can do it this way as well.)

Slowly incorporate the wet ingredients into the dry ingredients.

Butter a standard size loaf pan or a 9" cast-iron skillet. If using a cast-iron skillet, heat it with the butter in the oven until the butter has browned. Pour in batter.

Bake for 20-30 minutes, or until golden brown on top.
Nutrition
Calories:
453
kcal
Carbohydrates:
85
g
Protein:
12
g
Fat:
7
g
Saturated Fat:
3
g
Cholesterol:
89
mg
Sodium:
687
mg
Potassium:
381
mg
Fiber:
5
g
Sugar:
29
g
Vitamin A:
239
IU
Calcium:
321
mg
Iron:
3
mg